To do so:
From the Project Manager page, click on .
In the popup Topic Categories Manager, click on .

*Place the Topic Categories in the positions you wish.

Click to save changes.
*There are 3 ways to reorder:

Drag and Drop - select and hold the Topic card, and drag it to the desired position.
Sending to position - enter the position (in numerical value) you wish to send the Topic card to, and click "send to position".
Send to top/bottom - move the Topic to the top or bottom of the list quickly.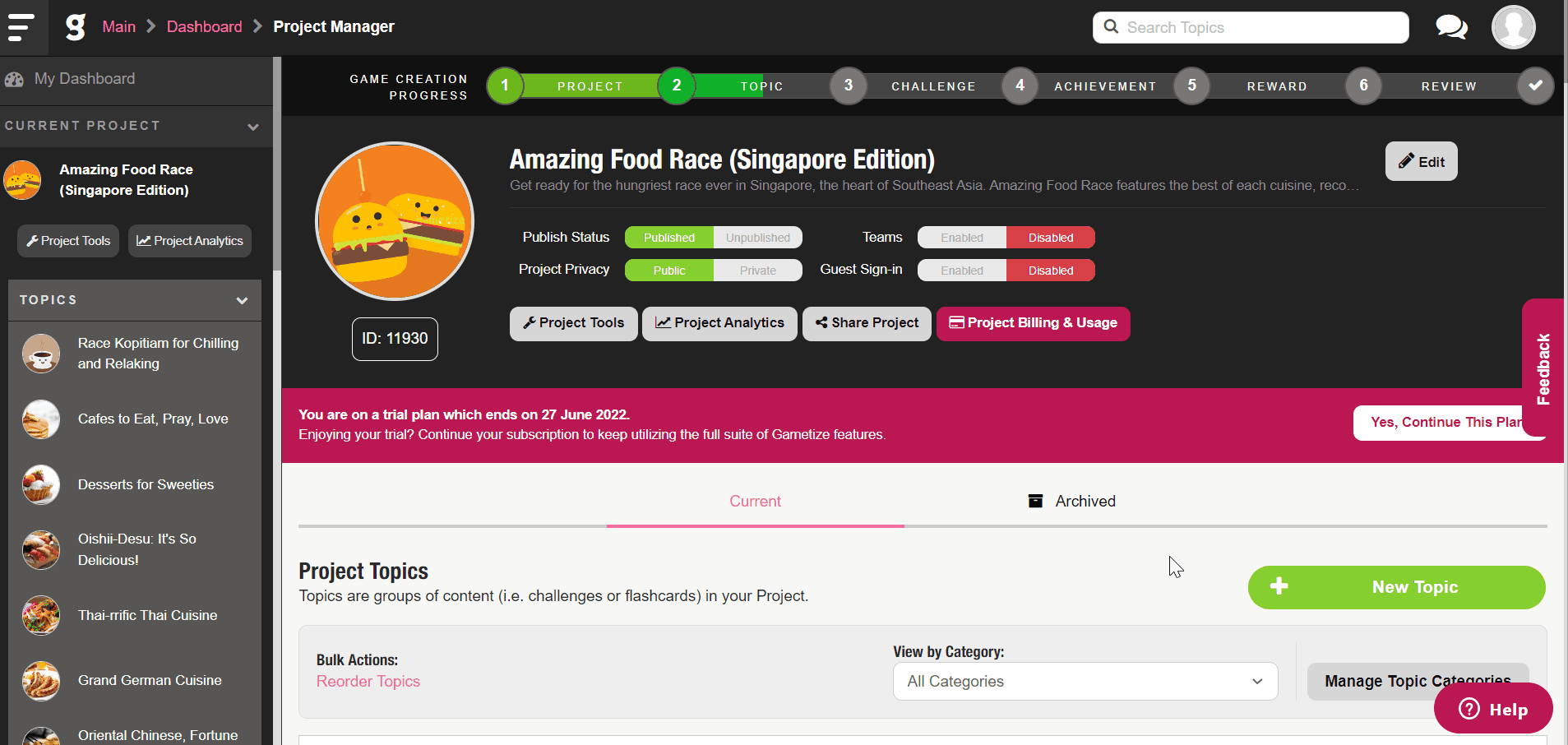 ---