To do so:
From the Project Manager page, click on .

In the popup Topic Categories Manager, look for the one you wish to edit.

Click on the toggle to change the publish status of the Topic Category.
NOTE:
Published: the Topic Category is in an active state and if assigned to a Topic, allows for selection and filtering on the Player Web and Apps.
Unpublished: the Topic Category is in an inactive state, but will not affect the publish status of any assigned Topics.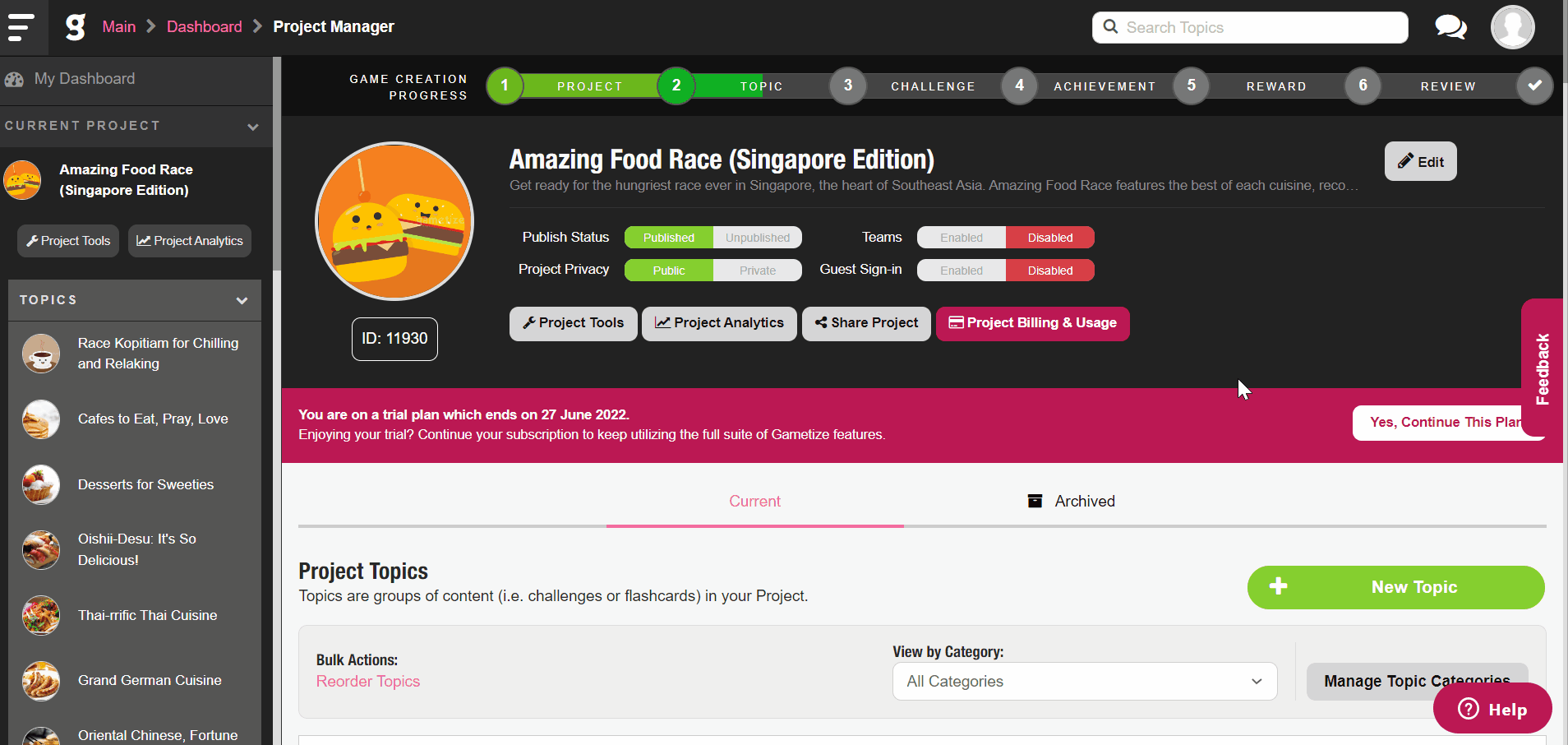 ---