This article will cover the following sections:
To get started, select the Project you'd like to create the Personality Quiz Topic, and click "+ New Topic".

Then, select Personality Quiz Topic as the Topic type to create.
 
 NOTE:
  Other than the custom Personality Quiz options, a Personality Quiz Topic works the same as a
  Standard Topic. See Managing Topics for all the related articles.

Creating the Personality Types
After creating the Topic, you will be directed immediately to create the Personality Types. Proceed to give names to the Personality Types. It is recommended to keep the names concise, to allow easy identification by Players. You can add as many Personality Types as you like.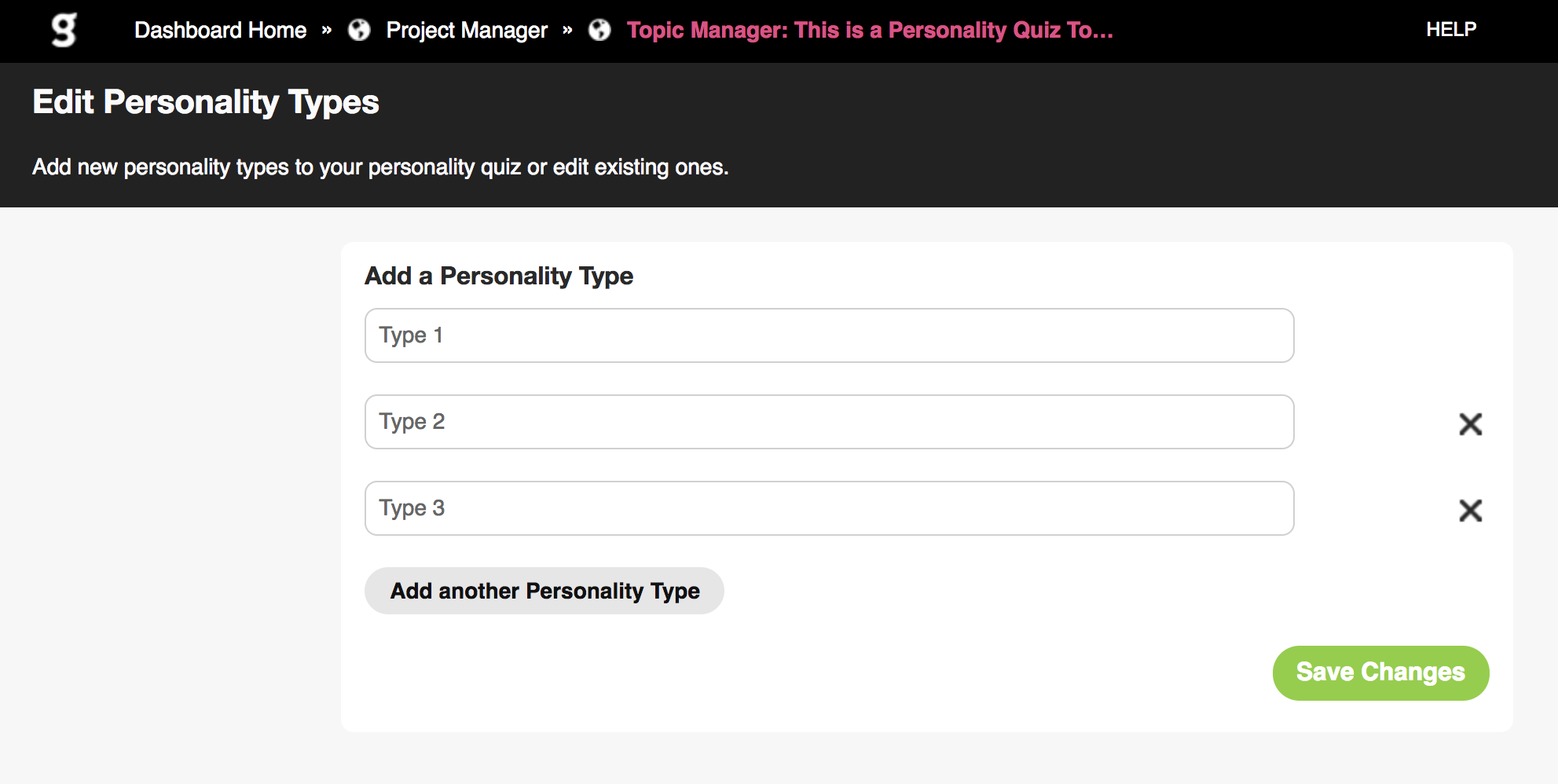 NOTE:
If you are unsure of the number of Personality Types to create, create only one type as they cannot be removed beyond this stage.

Now, you can be on your way to create the Quiz Challenges!
 The process of creating the Personality Quiz Topic will be much smoother and easier if you
      create the Personality Types and content to the Quiz Challenges beforehand :)
---