During the creation of Personality Quiz Topic, you are only allowed to name the Personality Types.
To edit the Personality Types in greater detail:
Go to the Project Manager Page, and select the Personality Quiz Topic you wish to make the edits.

To the left of the screen, you will see "TOPIC TOOLS". Click to expand the menu.
Look for "Edit Personality Types".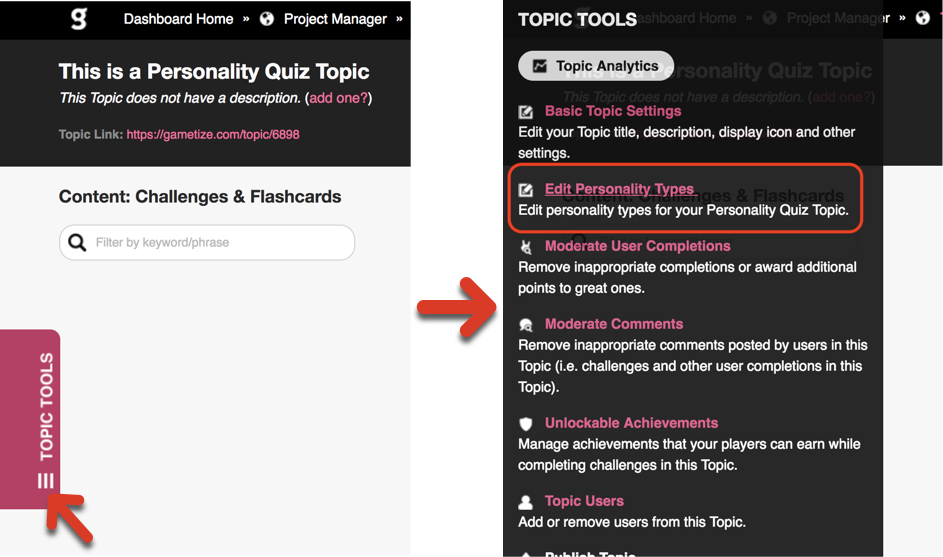 You may perform the following edits:
Edit current Personality Types - this includes changing the Personality name and adding a description to the Personality Type
Add images to the Quiz options
Add new Personality Types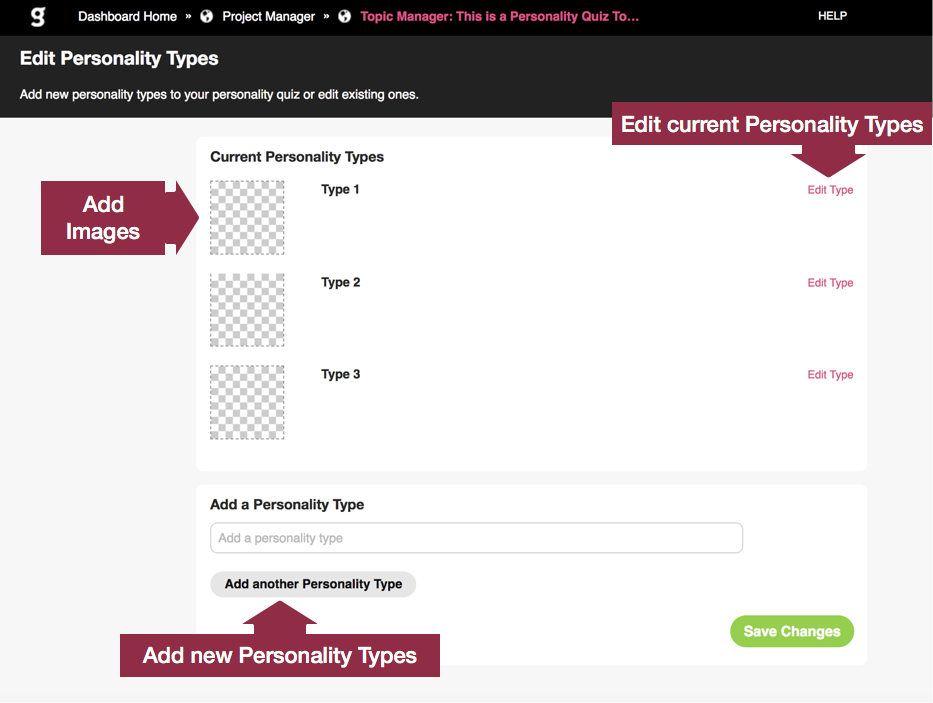 ---