The structure of a Personality Quiz Challenge is very similar to that of a regular Quiz Challenge, where you are able to create quiz options, assign points for challenge completion, ability to schedule and expire the challenge, and more. To learn the details, see: Creating a Quiz Challenge.
One function that is unique to a Personality Quiz Challenge is the ability to assign a personality type to the option, and a value to the personality type. To do so:
Simply create Quiz options relevant to the Quiz Challenge.

Then, assign each option to a Personality Type that you have created earlier.

Finally, assign values to each of the options / Personality Type.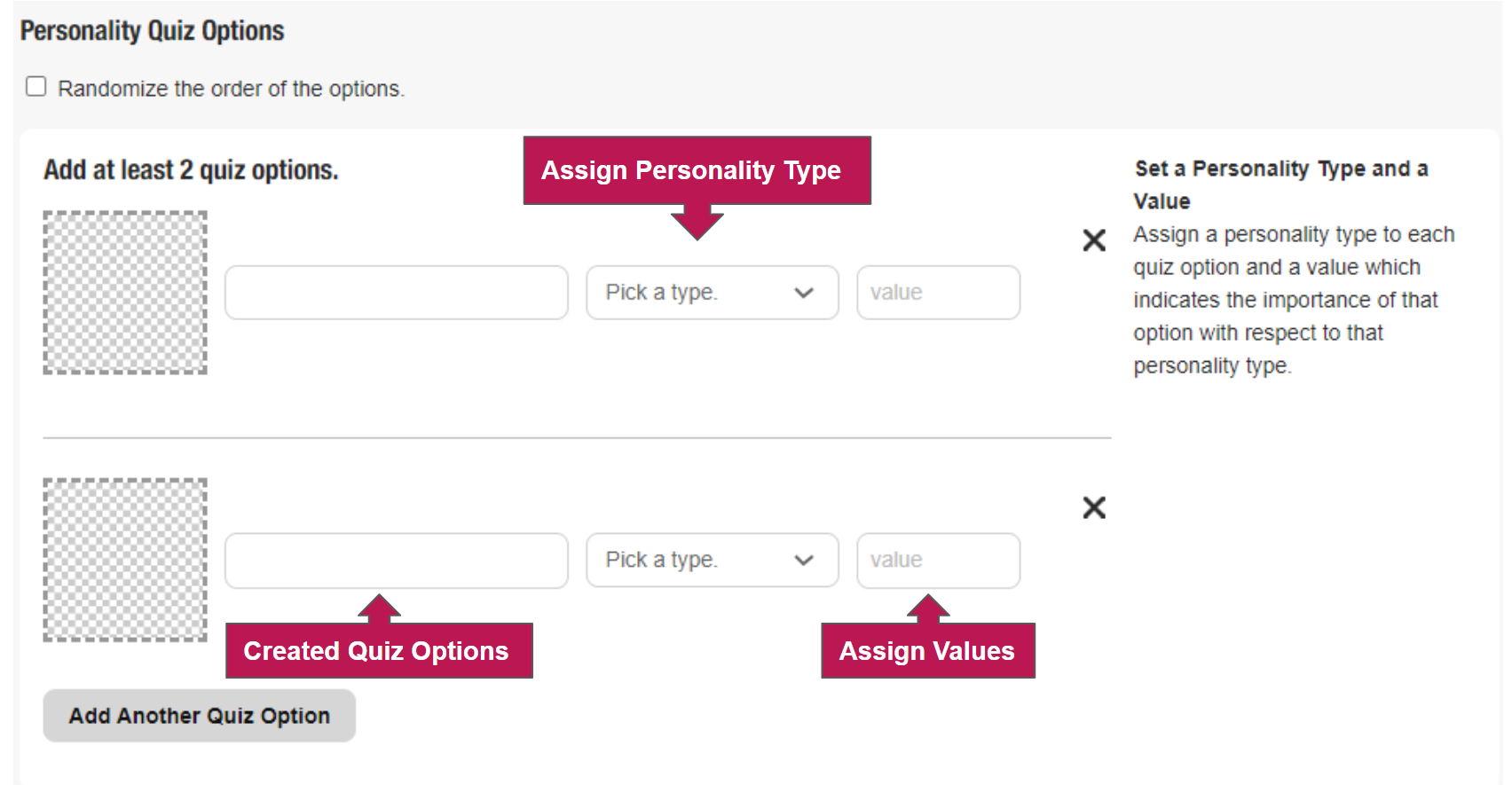 There are many possibilities when it comes to assigning values to the Personality Types. For instance, you can assign different values to different personality types or options depending on the importance of one relative to others. So get creative with it, but do not lose the integrity and accuracy of the personality quiz! 
NOTE:
You will not be able to change the assigned Personality Types or add more Quiz options after the
Personality Quiz Challenge is created. It is recommended not to make drastic changes.

---