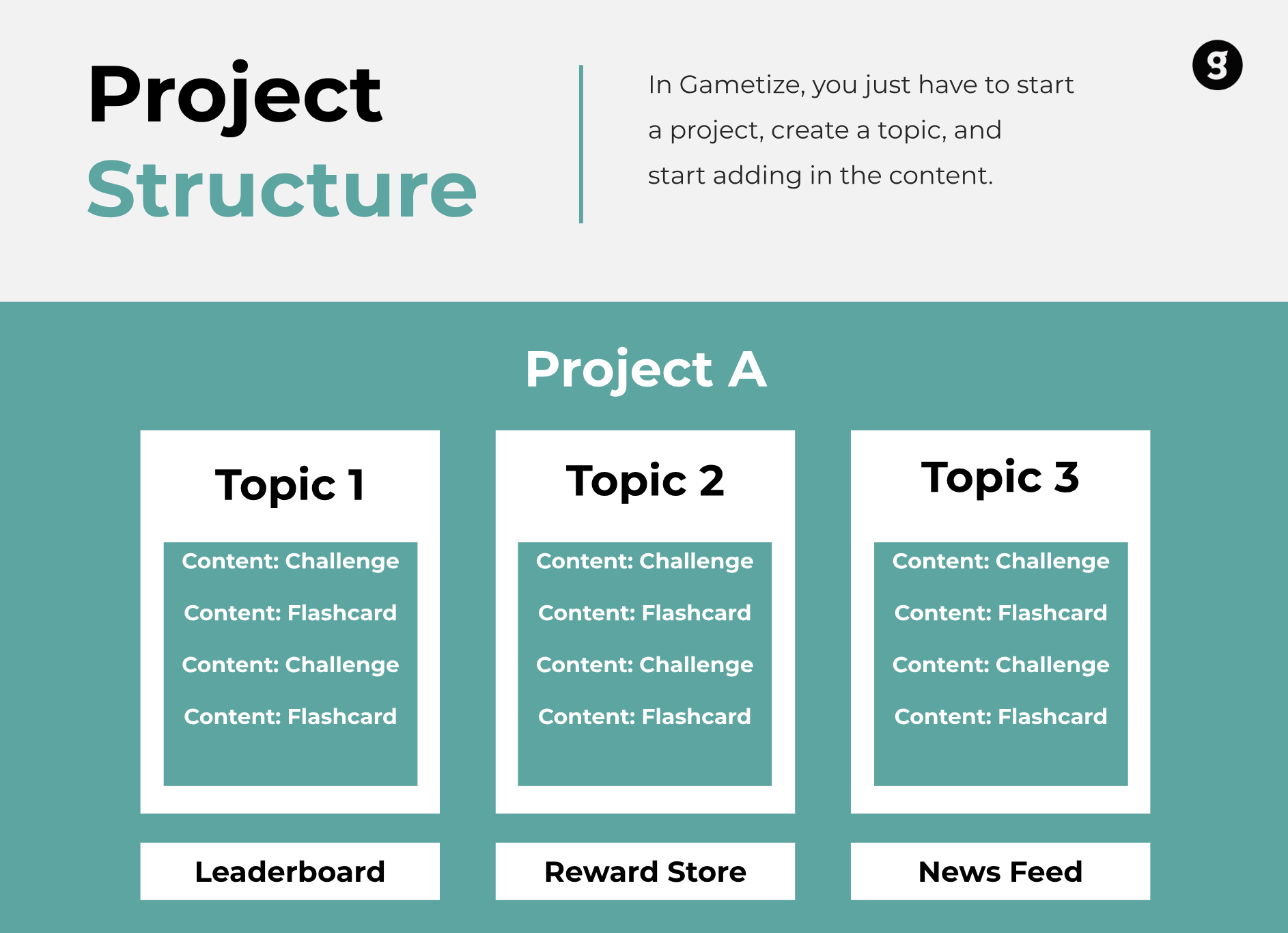 Project, is the overall umbrella term for a game. A typical project will consist of multiple topics.
Topic, is a sub-section of a Project. A typical topic will consist of multiple challenges and flashcards.
Challenge, is a piece of content that players can interact with in many ways. Depending on the Challenge type, a player can submit a photo, answer to a multiple-choice question, key in a secret passcode, and many more.
Flashcard, unlike a Challenge, displays content which players cannot interact with. They are typically displayed in the form of information cards, YouTube videos etc.
*To give a little bit more context, image a Project to be a book, the Topics to be the chapters, and the Challenges to be the content that goes into the book.*
---