Facing some difficulties creating games using Gametize? No fret! Gametize Support Ninjas have prepared a trunk load of resources to help you in whatever way we can!
This is exactly where you are right now!
The Knowledge Base is a library of Product Support articles, specially curated by our team of Support Ninjas. Everything you need to know to keep the game creation process going is in this space. Do a quick search and you will find the answers to all your questions.
The Gametize Community (learn more here) is a help forum populated with expert advice and Tips and Tricks from longtime users, Community Managers, and Gametize employees.
This is where you keep up with Gametize's latest News and Updates - Product Roadmap, Feature Updates and more. This is also where you can drop feedbacks and suggestions on new features you would like to see on the Gametize Platform. Join the conversation today!
Cannot find your answers in the Knowledge Base and Community? This is where you get in touch with the Support Ninjas from Gametize. There are 2 ways to do so:
1) Sending a Ticket Request
You can send a Ticket Request via the Gametize Zendesk platform. To access,
Go to Gametize Zendesk at support.gametize.com

Look for Submit a request at the top right corner.

Fill in the necessary fields and click submit!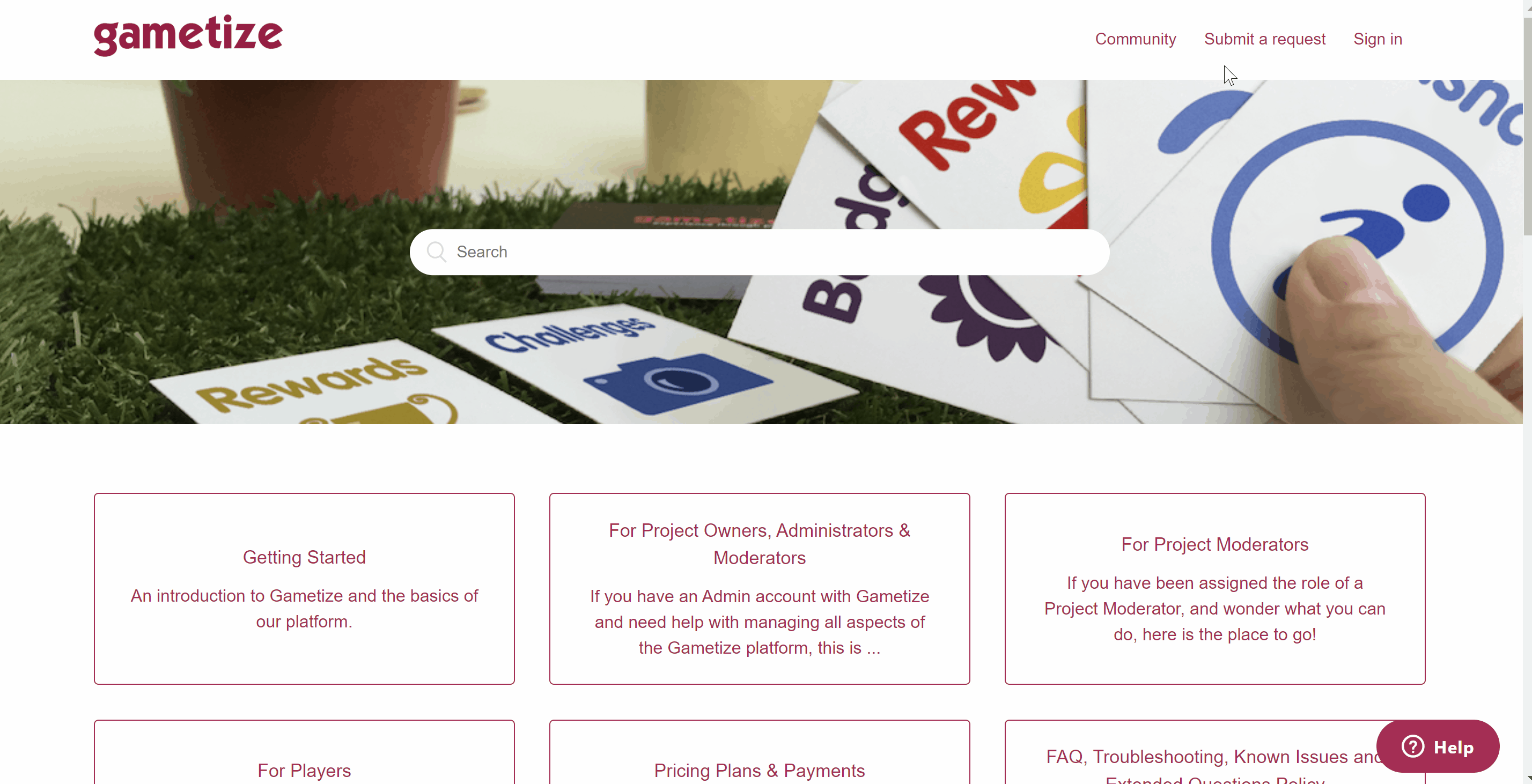 2) Sending an email
The Gametize Support Ninjas correspond via email as well! Simply send in your request to support@gametize.com. That easy!