If your Project Owner or Administrators allowed Players to create Teams, you will be able to do so via the Gametize Player Web.
IMPORTANT NOTES: You are only able to create a Team if
You are not a Team Creator, i.e. have not created a Team before (via the Admin Dashboard or Player web/app). Note that you are still a Team Creator even after you have left or been removed from the team.
You have not joined or been added to a Team by Admins currently.
To create a Team via the Gametize Player Web:
Search and select a Project which you would like to create a Team in.
Click on the menu button

at the bottom of the screen.

Select "Teams"

- which you will see if it has been enabled by your Admins. (Note that "Teams" may be renamed by Admins via the App Customizer).

You will be directed to the list of Teams that have been created, if any.

At the top of the page, click

.

Go on to fill the Team Information:

(optional)

Upload a Team Image which represents the Team by tapping on .
Insert a Team Name

which describes the Team

Tap to complete.

After successfully creating a Team, you will automatically join the Team.

You are now the Team Creator!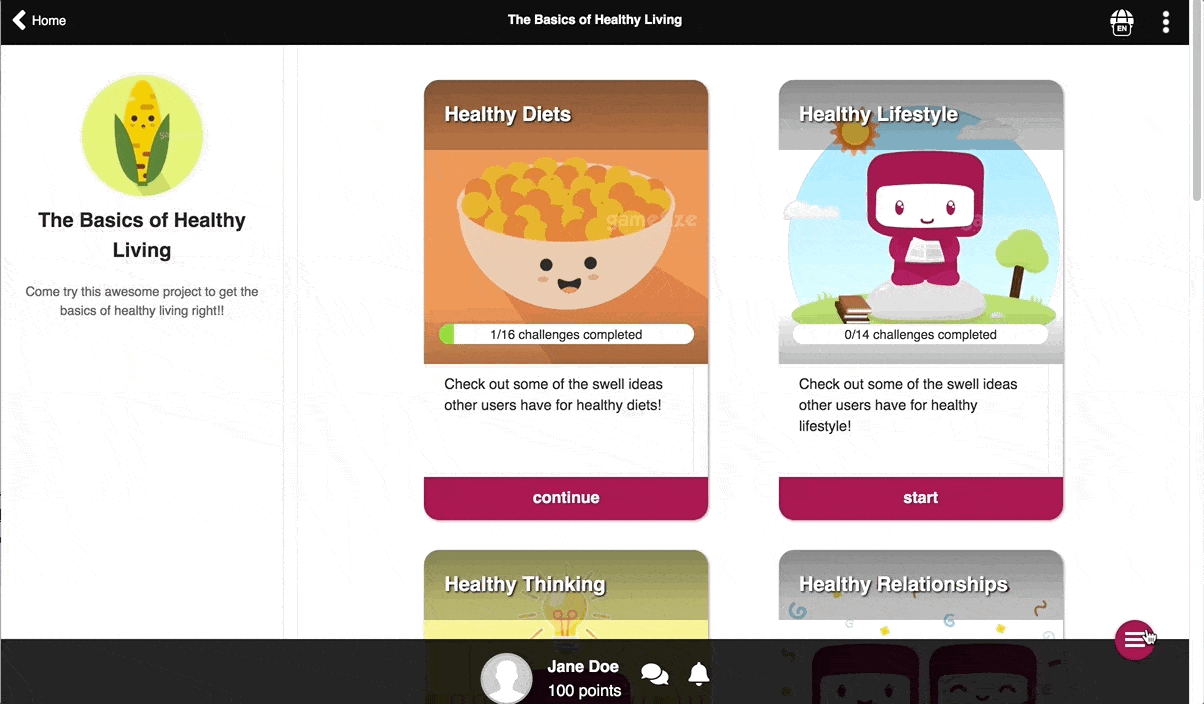 ---