To do so:
Simply click on and select Search.
This opens up a pop-up window. (To close the window, click on )
Simply type in any keyword and press Enter or click on . This will give you a list of Challenges containing the searched keyword.

Click into a Challenge to attempt.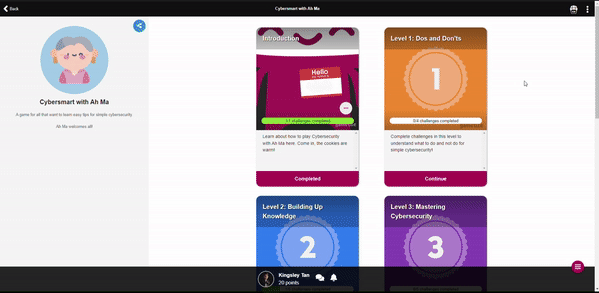 ---