As a Moderator, to invite Players to a Topic:
From Admin Dashboard Home, search for a Project. Then

, search for a Topic you wish to invite Players.

To the right of the Topic card, you will find "Manage Users". Click on it.
Once entered the Topic Users page, click on "+ Add More Users". 

You will see 2 invite options.
Add an Existing User
Add Multiple Users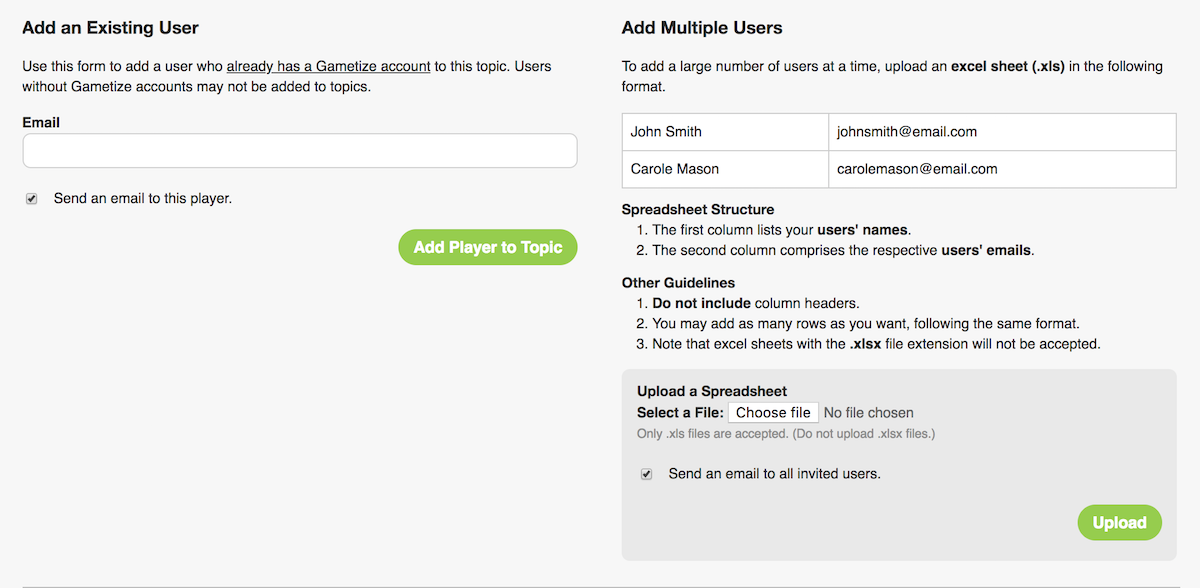 For more detailed instructions, refer to Inviting Players to a Topic in Managing Players.
 NOTE:
  Different from Inviting Players to Project, you may only invite existing Players to a Topic, i.e.
  Players who have been invited to the Project.
 Unlike managing Players at Project-level, you are not able to remove players at Topic-level. 

---