Comments on a Flashcard or Challenge are visible to Players who are able to view the content. Meaning, comments on content in a private Topic are only visible to Players who are invited to the Topic, unlike a public Topic where they are visible to all.
To comment:
Select a Topic with the Flashcard or Challenge you would like to comment on.

Scroll to search for and select a Flashcard or Challenge (click on the card and not the "do it" button).
Click on to open the comment thread.
Type a comment and click .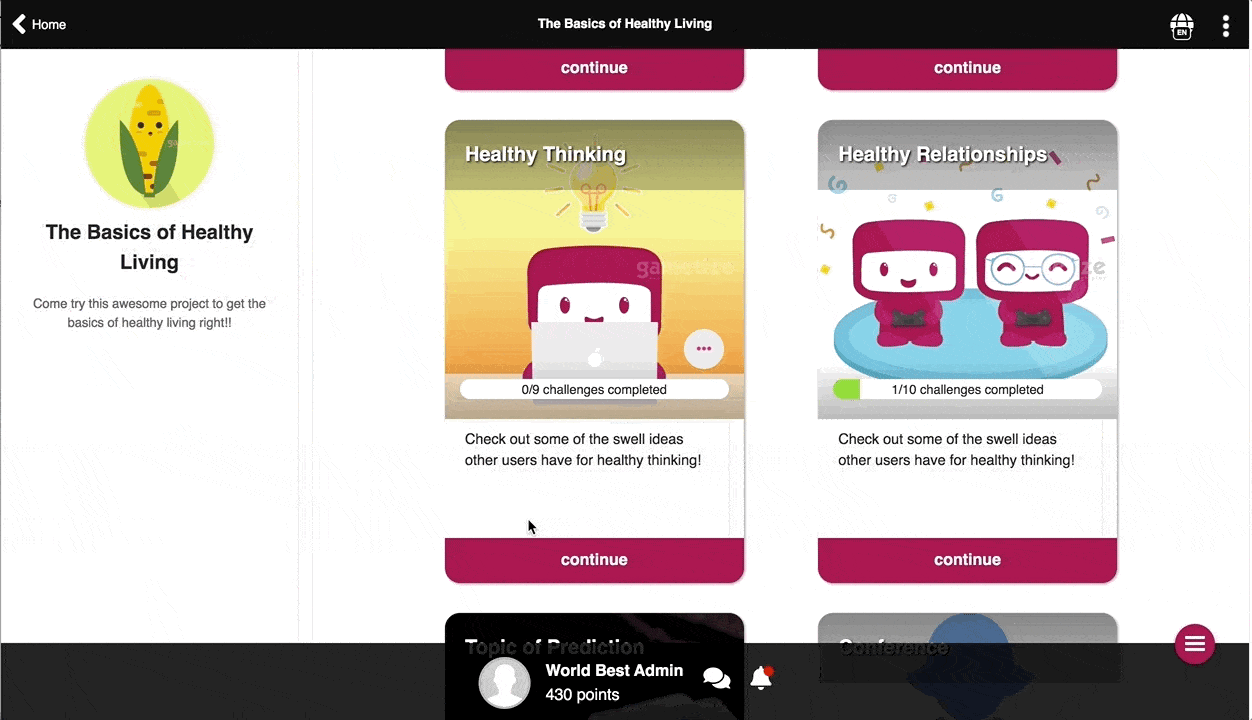 NOTE: You can continue to comment on a Challenge even if:
You have completed the Challenge
The Challenge has expired
---