The Project Administrator is able to embed the following types of URL into a Flashcard or Challenge:
Websites
Videos
PDF Documents and Presentations
To view any of the embedded URL on Web:
Login to the Gametize app and look for the Project with the embedded content.
Look for and select the Flashcard or Challenge where the URL is embedded in.
Within the Flashcard or Challenge profile, you will see that the content of the embedded URL replaces the Flashcard or Challenge image. You may scroll to view the content within the image placeholder.
Alternatively, tap on in the top right-hand corner to view the content in full screen.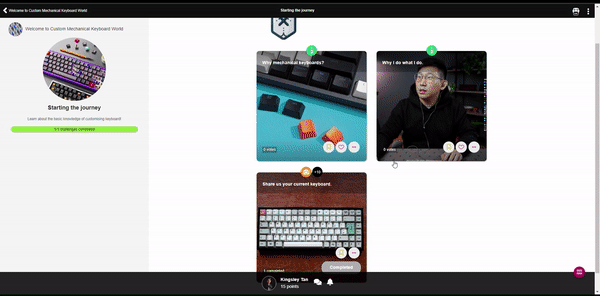 ---