There could be times when you are on a page while other Players are completing activities at the same time. As a result, you are not able to view the most updated data changes.
Refresh is now a function that allows you to update the page you are on with the latest data.
To do so:
Simply click on and select Refresh.
The page will then be displayed with updated data.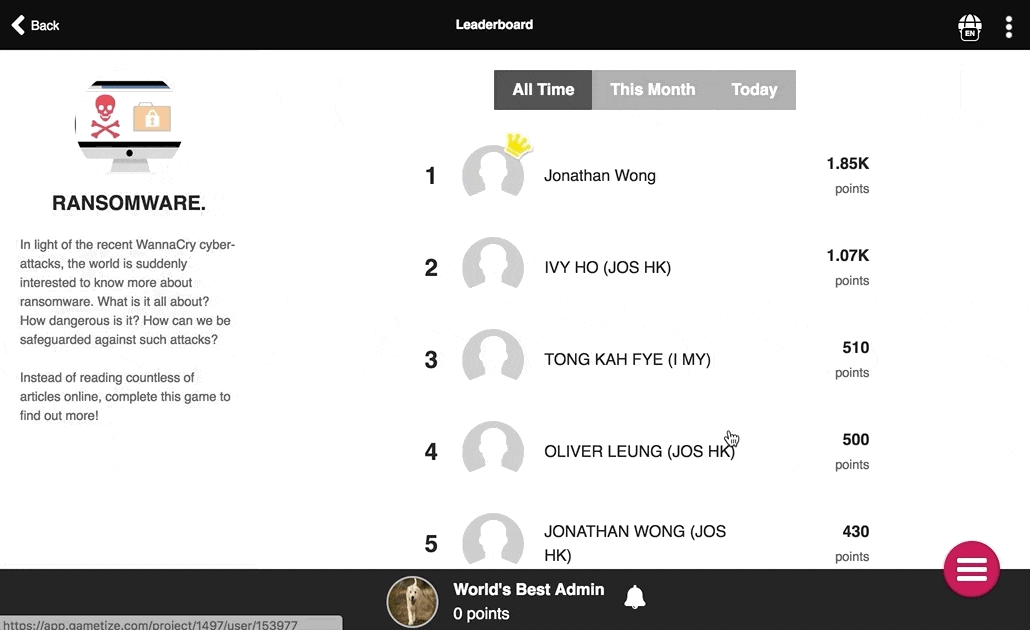 ---