| | |
| --- | --- |
| Plan Availability | ✓ Premium ✓ Premium Plus |
| | |
| --- | --- |
| User Role Availability | ✓ Project Owner ✓ Project Administrator |
You can edit any existing Project home buttons, including the default home buttons. To do so:
Select a Project you wish to edit the Project Home buttons.

Access the Project Tools. Under "General Tools", select "App Customizer".
Look for the section "Home Screen Buttons"

and locate the button you wish to edit.

Click on to expand the edit options.
You can edit the button name.


NOTE: you cannot have duplicates of a button name for all button types.

You may add or edit multiple buttons at one go.

You will see the changes reflected in the devices preview.

You can also change the button type.


NOTE: you cannot have duplicates of the default button types, which include Teams (if enabled in the selected Project), Activity, Leaderboard, Rewards, Bookmarks and Support.

If you have selected "Topic", "Topic Category", or "Challenge/Flashcard", click ,, or to select the specific content from the dropdown.


NOTE: the selected content needs to be published first.

Finally, click (right-hand side of the page) to save and publish your changes.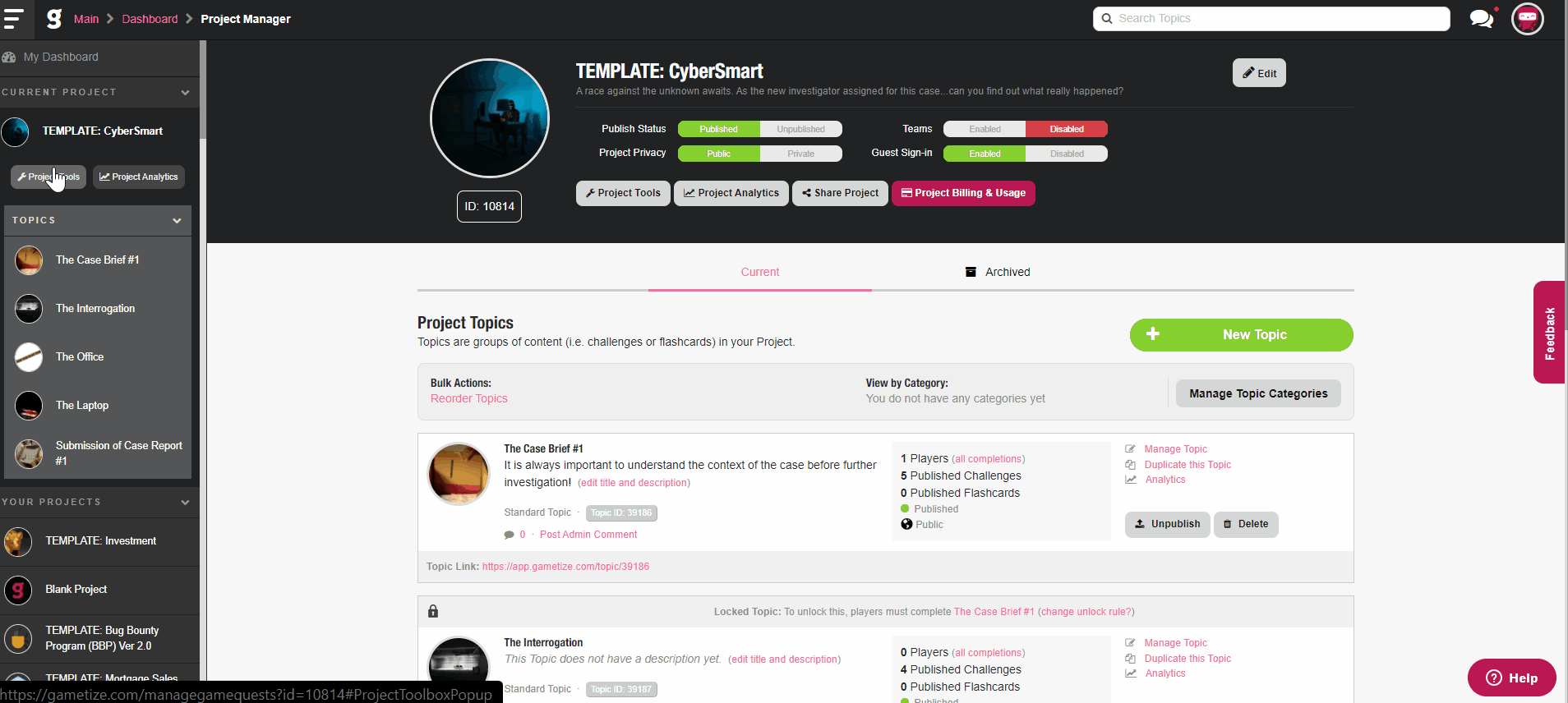 NOTE: Including the default buttons, you can only have a maximum of 8 home buttons.
---