You can make use of the content search bar to search for Challenge and Flashcards in your Project. To do so:
If the Project Administrator has enabled content search, you will see a search bar on the Project home page. 

Simply type in any keywords -

the search does a keyword match in the Challenge/Flashcard titles and descriptions. 

You will then see a list of Challenges and/or Flashcards with the searched keyword. Tap on the content you are looking for.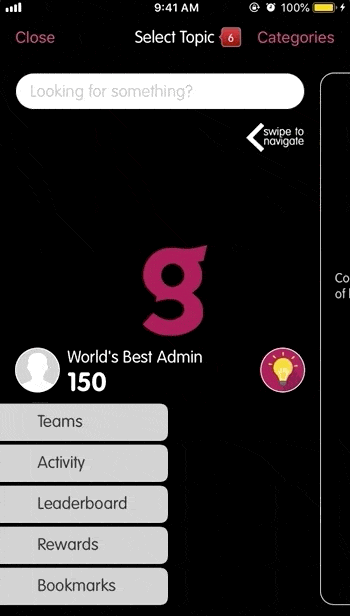 ---