We currently do not have full support for foreign languages characters and special symbols. This may cause issues with characters or symbols not working in the Admin Dashboard (e.g Email Template Editor).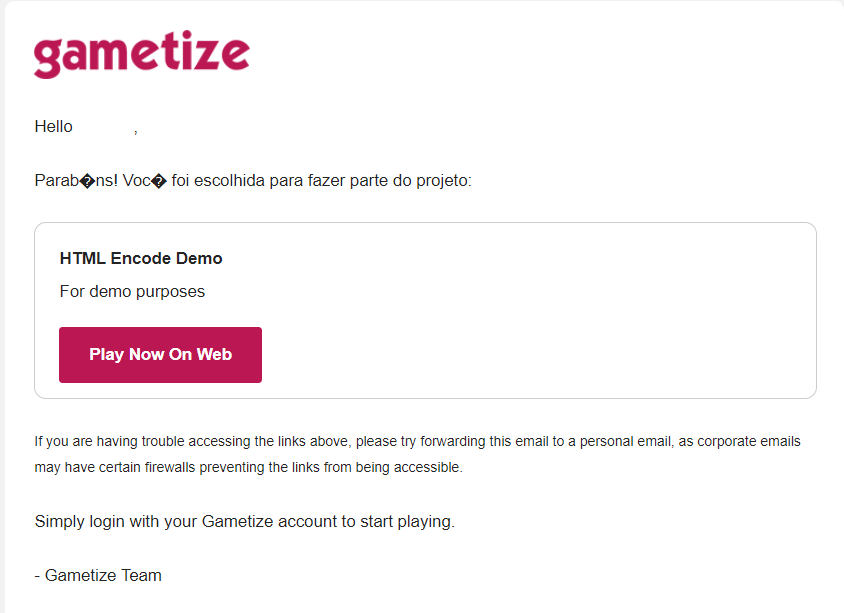 We recommend you use a HTML Encoder to encode any special characters and symbols.

To encode the content:
Copy the content with characters or symbols not displayed correctly.

Paste the content into the decoded box on the

HTML Encoder

and check "

only encode unsafe and non-ASCII characters".



Copy the encoded contents in the bottom box and paste into the email template editor.


Note:
If you need to make another edit to the email template after saving, you will need to repeat the steps to ensure that the characters or symbols are properly displayed.

If the project description contains characters or symbols that are not displaying correctly, we would recommend removing the

[PROJECTDESCRIPTION]

tag in the Email Template. Then, copy the project description onto the HTML Encoder and paste the encoded project description into the email template editor.