This is a platform-wide message, where you broadcast a message to a selected group of users - Admins and/or Players (regardless of which Project they belong to).
NOTE: This function is available to Admin Accounts with Superadmin access. If this function is not available to you, please contact the Superadmin or the Gametize team for further assistance.
To broadcast a message to multiple users:
Click to expand "Inbox Messages".
Under "Platform-wide Messages", scroll and locate "Broadcast Message to some Users".

Prepare the excel sheet for upload as follows:

1st column: Players' email addresses

Do not include column headers

Save the file as .xls.

Click to upload the file you've prepared.

Go on to input the message.

Select who you would like to send the message to:

Select if you would like to send to all Admins
Select if you would like to send to all Players

Select both if you would like to send to both Admins and Players or if your list consists of both Admins and Players.

Click to send the message.
Users will receive the message under "Messages: Feedback/Help" (in the Player Inbox) or "Messages: Admin Group" (in the Admin Inbox).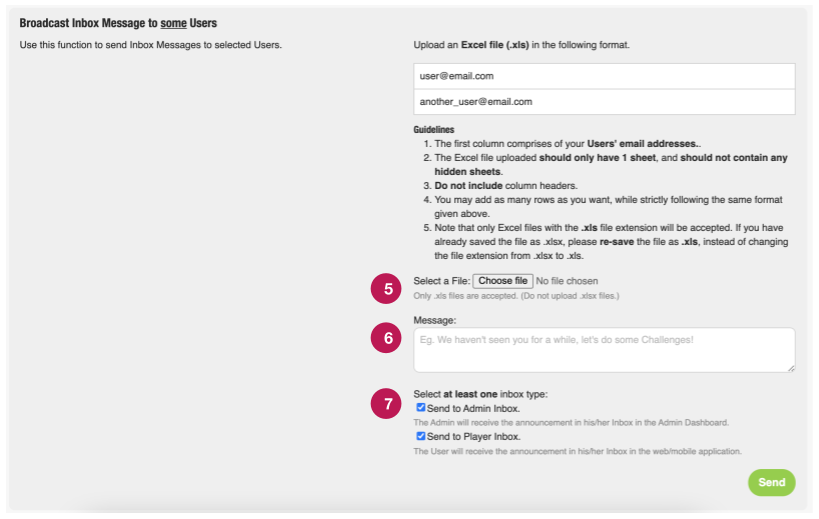 NOTE: If a user is both an Admin and a Player, they will receive the message via their inbox in the Player Web or mobile application and Admin Dashboard.
---