Challenge Templates are curated pieces of content. They are available for viewing on the Gametize website as well as on your Admin Dashboard during the Project creation process.
On the Gametize website
Go to

https://gametize.com/

and select "Templates" in the top navigation bar.

Under "Template Type", select "Challenges".

Alternatively, you can go to this link directly:

https://gametize.com/templates?type=challenge

.

You have the option to:

View all templates by clicking on

View the templates by the categories: Standard Challenge, Photo Challenge, Video Challenge, Quiz Challenge, Prediction Challenge, Poll Challenge, Confirmation Challenge, Fixed Answer/Passcode Challenge, Custom Form Challenge, or QR Code Challenge.

Search using a keyword

You can preview the Challenge in the Player perspective by clicking on the Topic card. The preview allows you to interact with the selected Challenge.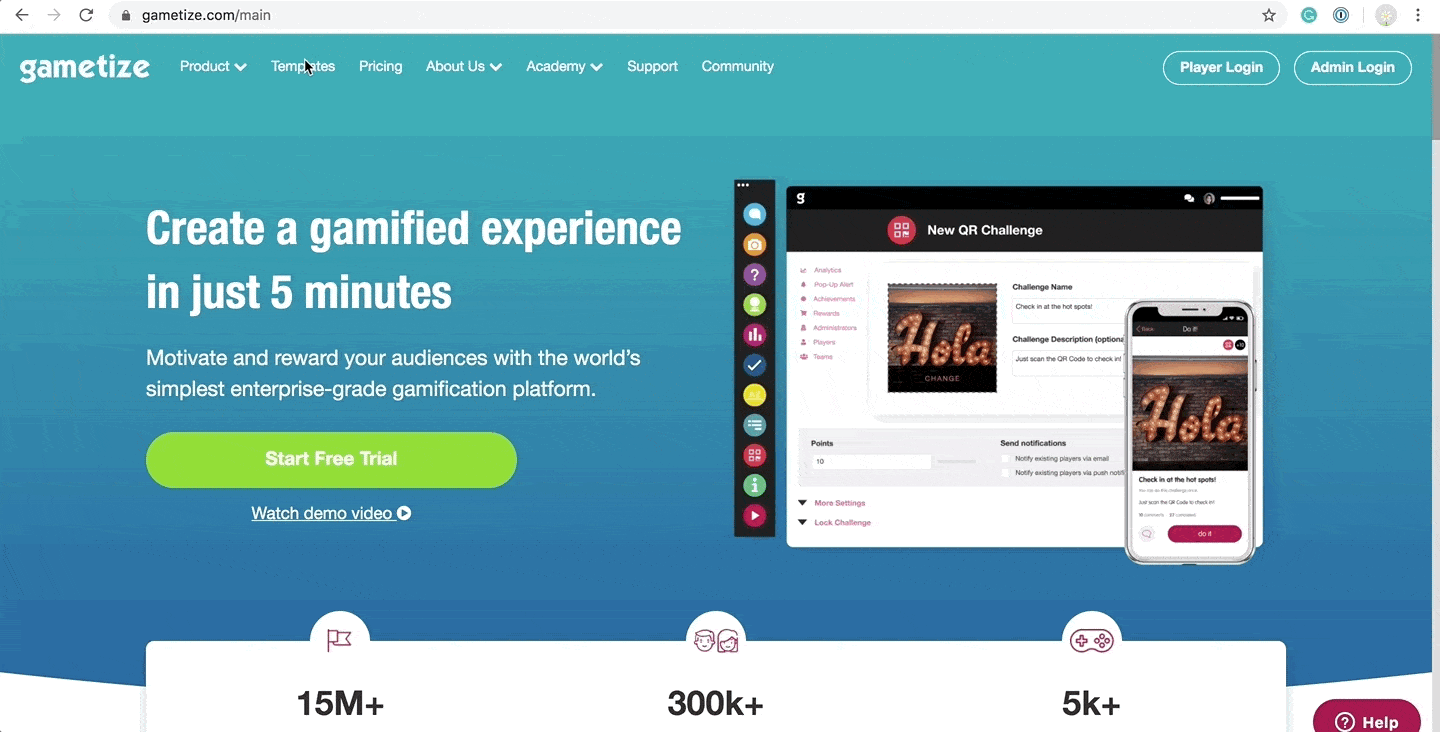 On the Admin Dashboard
If you are navigating from your Admin Dashboard, this would mean that you have logged in to your Admin account. You will have the option to preview and use a template Challenge.
Learn more here: Using a Challenge Template
NOTE:
To use the Challenge Template, you will need to subscribe to either a Regular, Premium, or Premium Plus plan. Challenge Templates are also available on our Free Trial.
---