NOTE: White-label App is only available for an Annual Premium Plus Plan subscription.
With the Premium Plus Plan, you'll enjoy all the features of the Premium Plan, which includes hidden Gametize branding except at some interaction points. These are minimal and will not impact your user's experience.
Your users will see Gametize branding at the following:
1. User Registration: EULA & Terms of Service
When users register for an account on your app, they are signing up for a Gametize account, including Gametize's EULA. In addition, they will also need to accept Gametize's Terms of Service.
On your white-label app's login screen, users will be asked to sign up for an account – there will be some mentions of Gametize in the EULA & Terms of Service.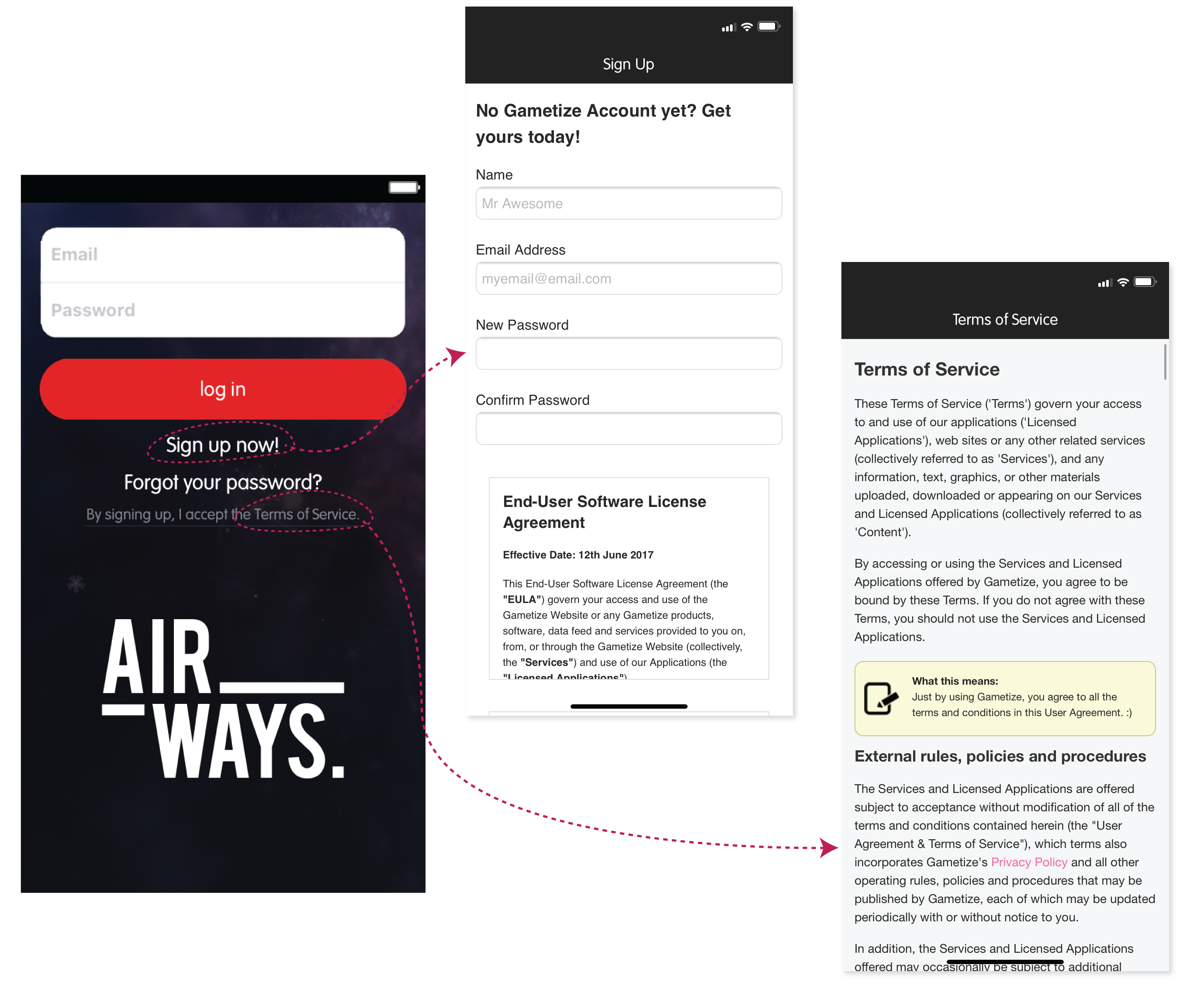 2. Email Notifications
Players in your game will receive notifications when certain actions are triggered, either by the Administrator or by other Players – for example, if the Admin awards Bonus Points to a Player, that Player will receive notifications via:
In-app notification
Push notification
Email notification
Read our
article
on Notifications to learn more about what actions trigger notifications and notification management.
While
in-app
and
push notifications
will come directly from your white-label app,
email notifications
will come from a Gametize-branded email – here's a sample below.