Project ID is a unique identifier for any given Project. Even if 2 Projects have the same Project Title, they will have different Project IDs. This allows us to clearly differentiate the 2 Projects.
To look for the Project ID:
Log in to your Admin Account.
Go to your Dashboard by clicking .

Search for the Project you wish to retrieve the Project ID.

On the Project Card, look a grey tag with a numerical value. This is the Project ID.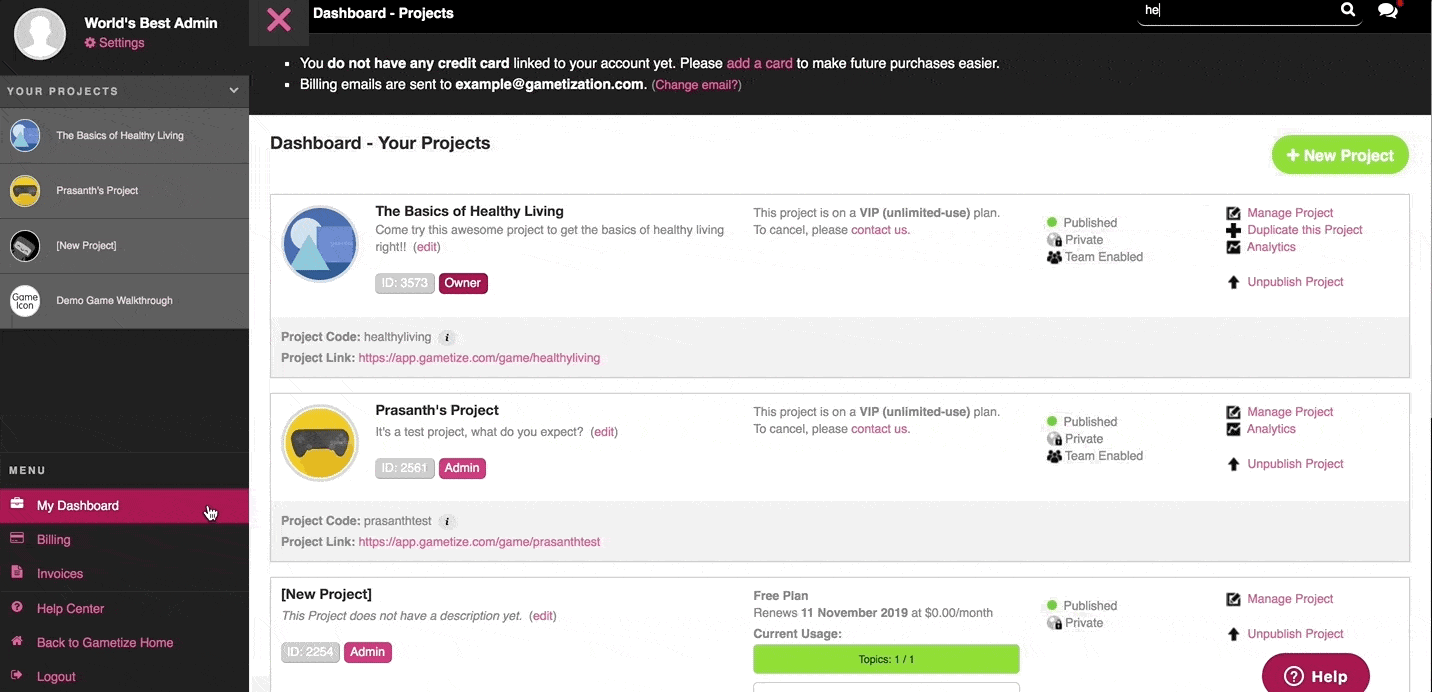 What can you use Project ID for?
You can distribute the Project ID to your Players to allow them to search the Project via the Player Web or the Gametize App.

You can inform the Gametize Customer Support about your Project ID when troubleshooting is needed.