| | |
| --- | --- |
| User Role Availability | ✓ Project Owner ✓ Project Administrator ✓ Project Moderator |
Players are able to send in Project Enquiries using reporting forms - Challenge enquiry, reporting on another Player, reporting on a Challenge completion. As Project Administrators, you can view and reply to these enquiries using the Inbox feature.
To do so:
On your Dashboard, click in the top right corner to launch the Inbox.
Search for and select a Project you would like to reply to the Player's enquiries.
Click and select the window with the Player's enquiries you would like to reply to.
From the message content, you will be able to know the type of enquiry the Players has sent in.
To reply, simply type the message and click .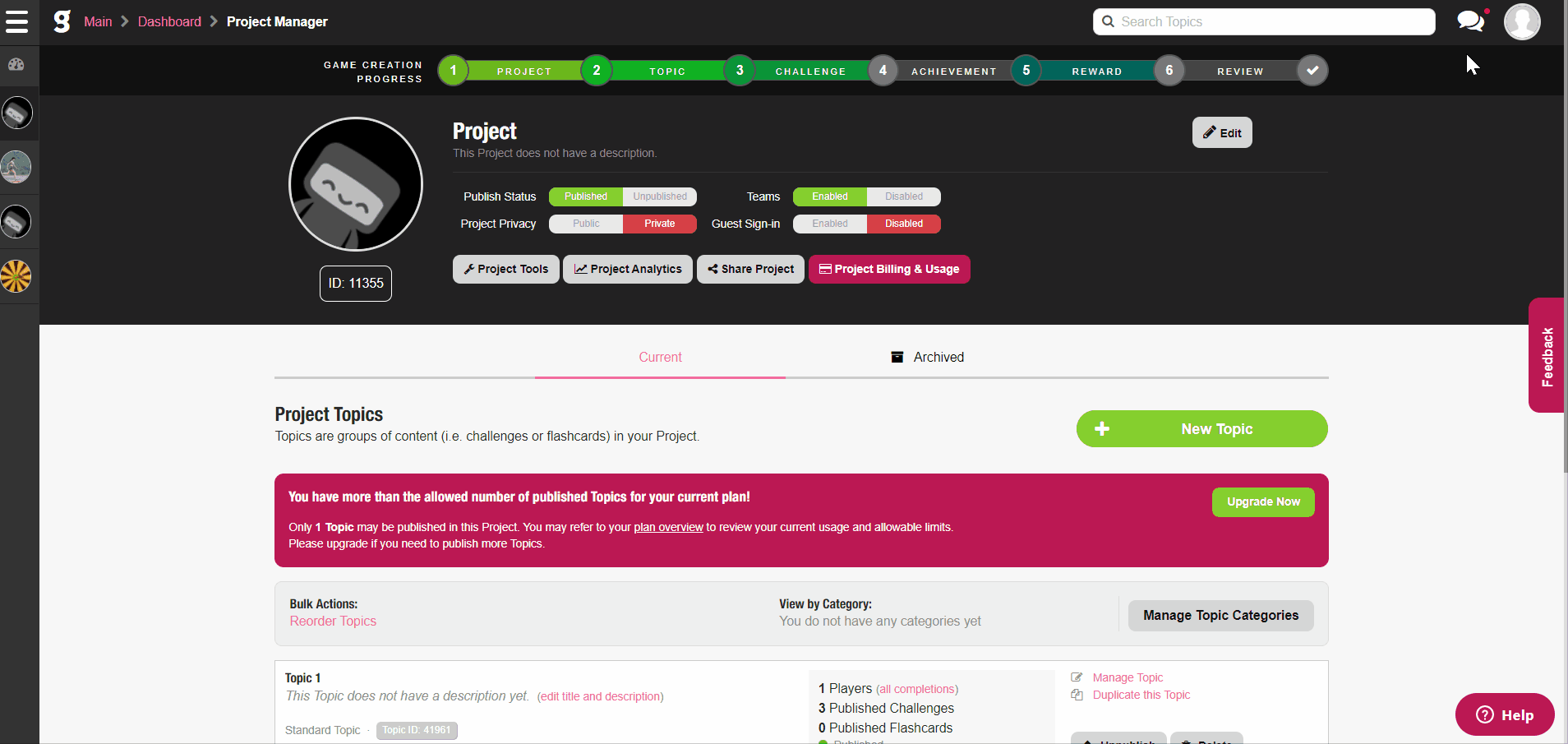 NOTE:
Instant messaging is not supported. To load the Player's message, you would need to first trigger an action, e.g. clicking "< Back" to refresh the Inbox.
If a Player has been removed from the Project, you will only be able to view and not reply to the message.
---