| | |
| --- | --- |
| User Role Availability | ✓ Super Admin |
Packages are where you managed the group of Projects you wish to display on your white-label app. In other words, you need to add a Project into the Packages for your Players to access via the app.
NOTE: This function is available to Admin Accounts with Super Admin access. If this function is not available to you, please contact the Super Admin or the Gametize team for further assistance.
To add a Project to the Packages:
Retrieve the Project ID of the selected Project.
Click to expand the Navigation Sidebar.
Via the Navigation Sidebar, click .

On the popup panel, look for the section

Content Management Tools

and select

"Packages"

.

On the Master Application page, click on to begin adding a new Project to the Packages.

Under the section

Add an existing Project, insert the selected Project's Project ID.
Click to add the selected Project to the Packages.

You can verify if the addition is successful by:

Checking to see if the Project appears within your white-label app.
Some conditions to note: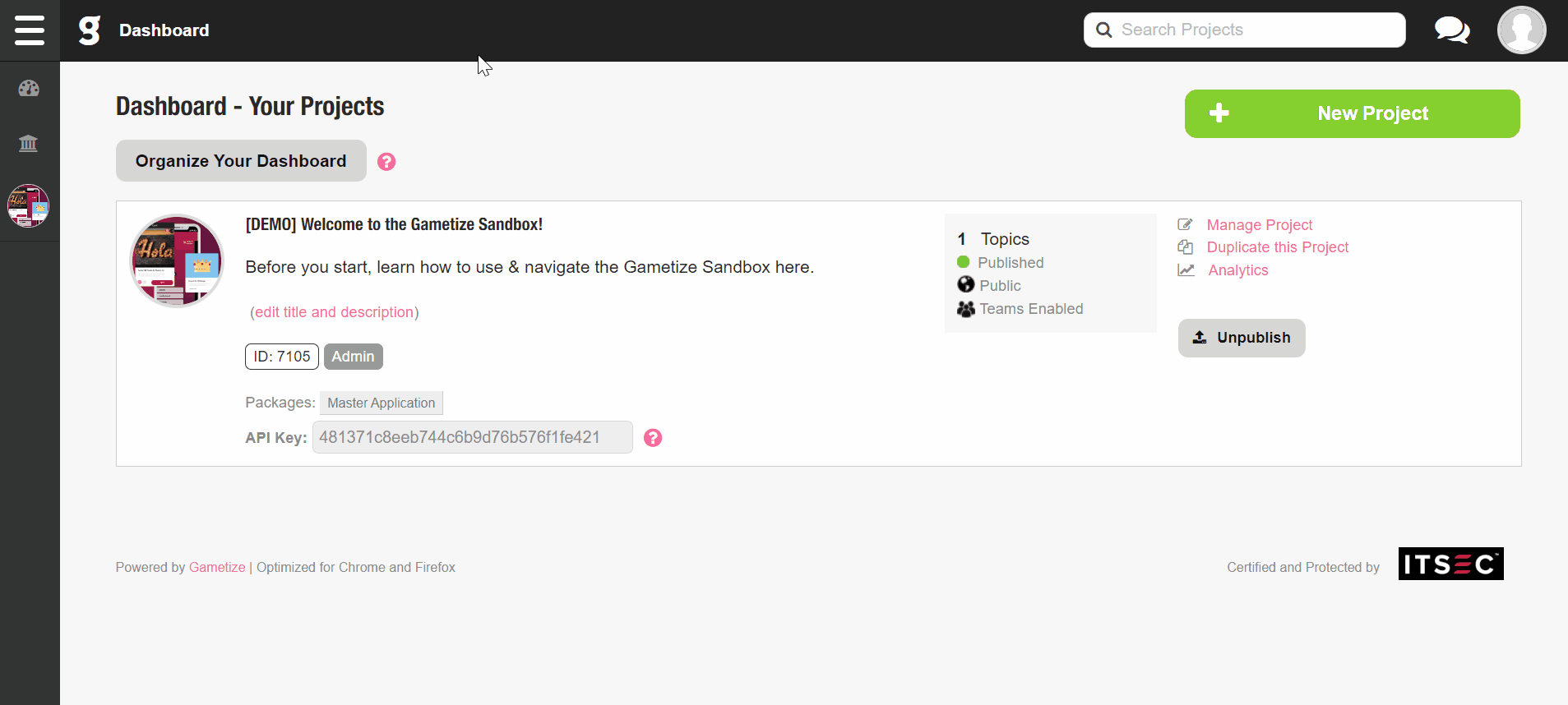 ---