There are 3 key differences between the old/legacy and new pricing plans.
Prices of the subscription plans

The key changes:
Introduction of Monthly Premium Plus Plan at $1000* USD/month.
*Prices are exclusive of GST - Singapore (8%).
There is no change to the prices of the Free, Light, Regular, Premium and Annual Premium Plus Plans.
Introducing a new subscription plan type - Monthly Premium Plus
Monthly Premium Plus is a new subscription plan type, available on a Monthly subscription. It has all the features of a Premium Plan including:
Unlimited players, topics, and challenges
Features available and accessible for each subscription plan type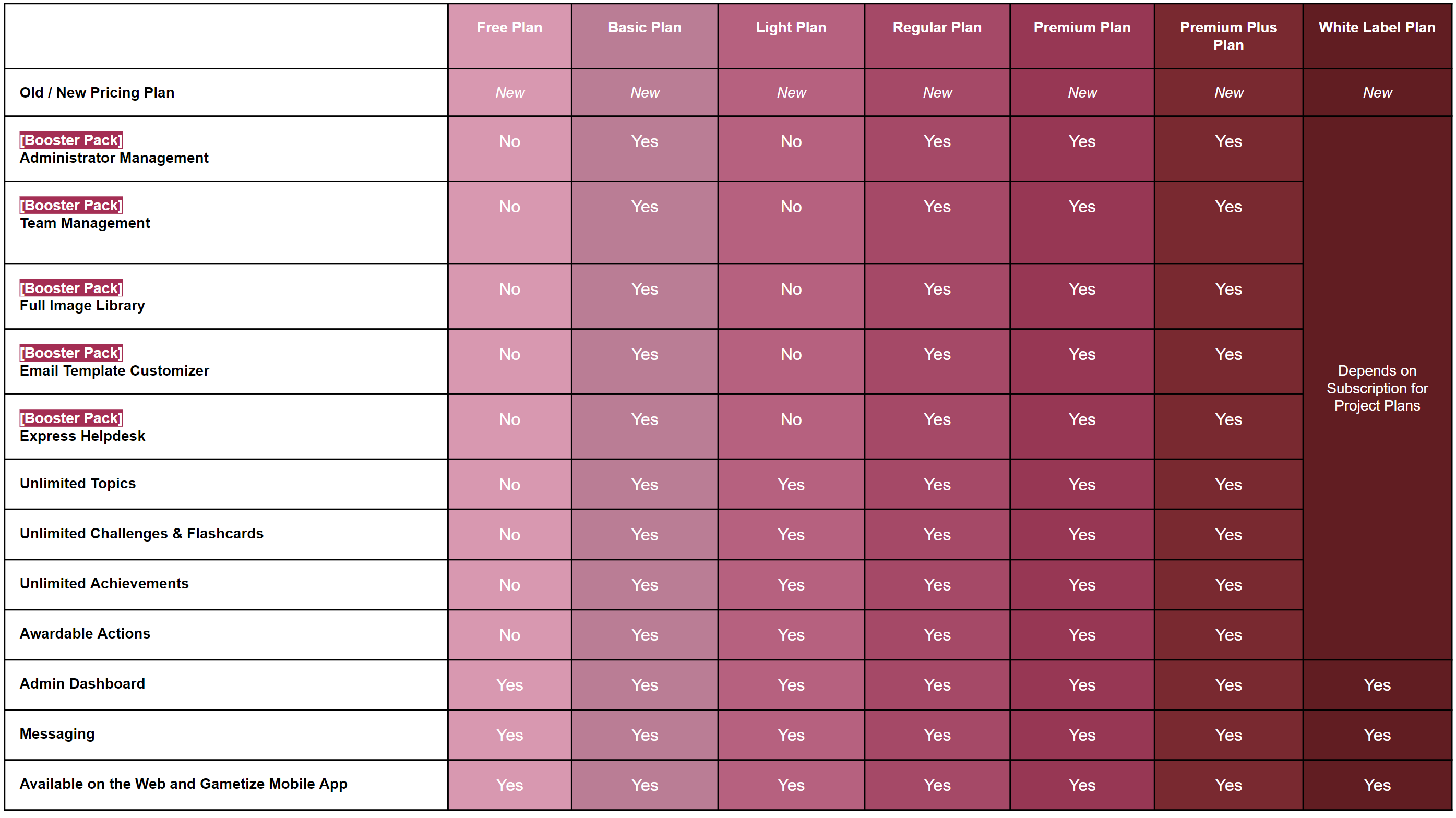 The key changes:
White-label web/app - the creation of a white-label web app and service hours for management services is available only for an Annual Premium Plus Plan subscription.
Below is a detailed comparison of the features available across the subscription plan types.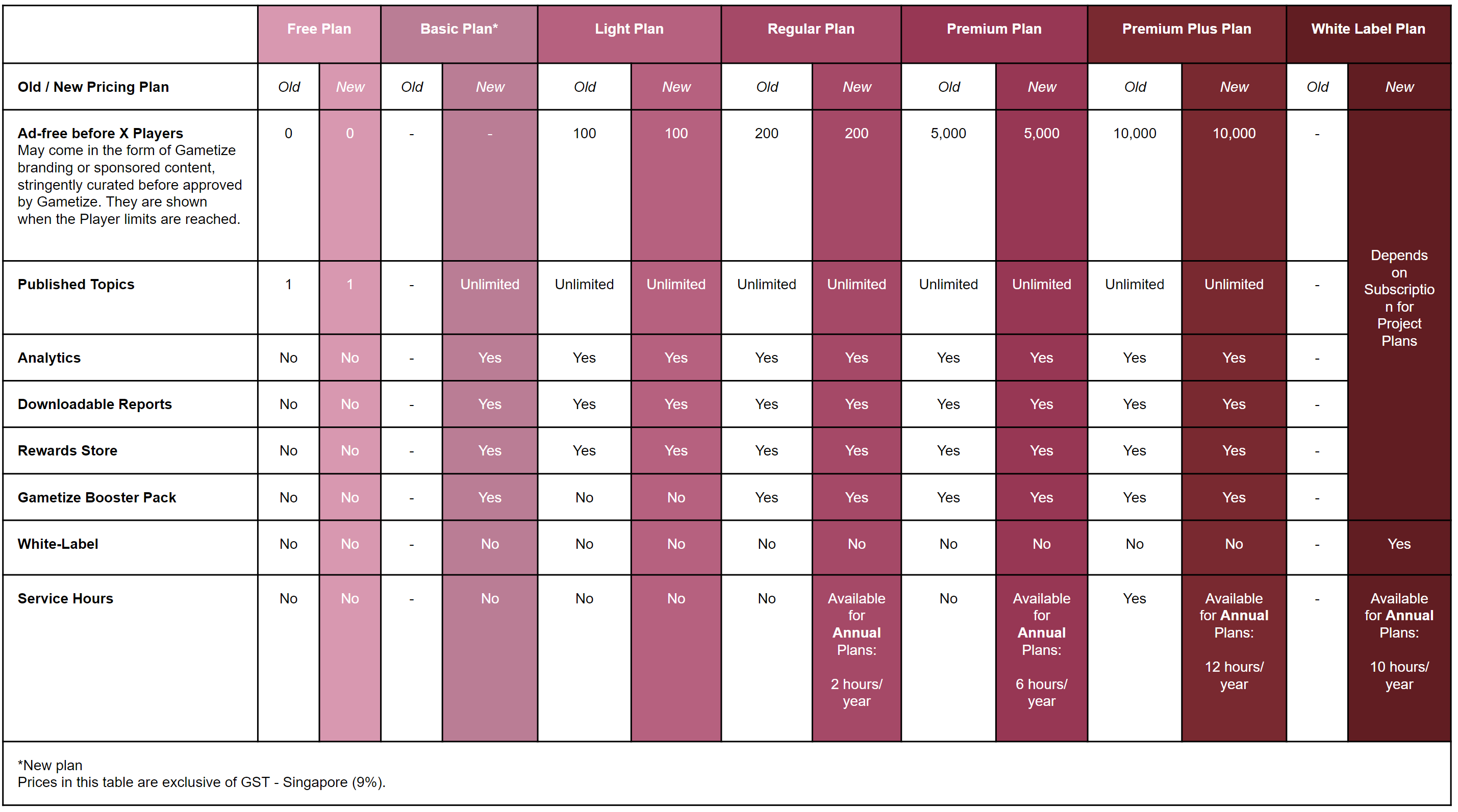 ---