After you have created your Project, you would need the means to let your Player know where and how to access it. You can do so by distributing one of the following 3 to your Players:
Project ID - a unique numeric ID generated by the Gametize system when a Project is created.
Project code - typically an alphanumeric code created as you create your Project.
Project Link - a URL which brings the Player directly to the Project on the Player web interface.
To retrieve the Project ID, code or link:
Make sure you've got a Project created.
Log in to your Admin Dashboard as Project Owner/ Administrator.
On the Dashboard home, scroll or insert a keyword via the search bar to search for the Project.
On the Project card, you will see the following:

A grey rounded rectangle with the numeric ID - the Project ID
An alphanumeric code - the Project code
A hyperlinked URL - the Project link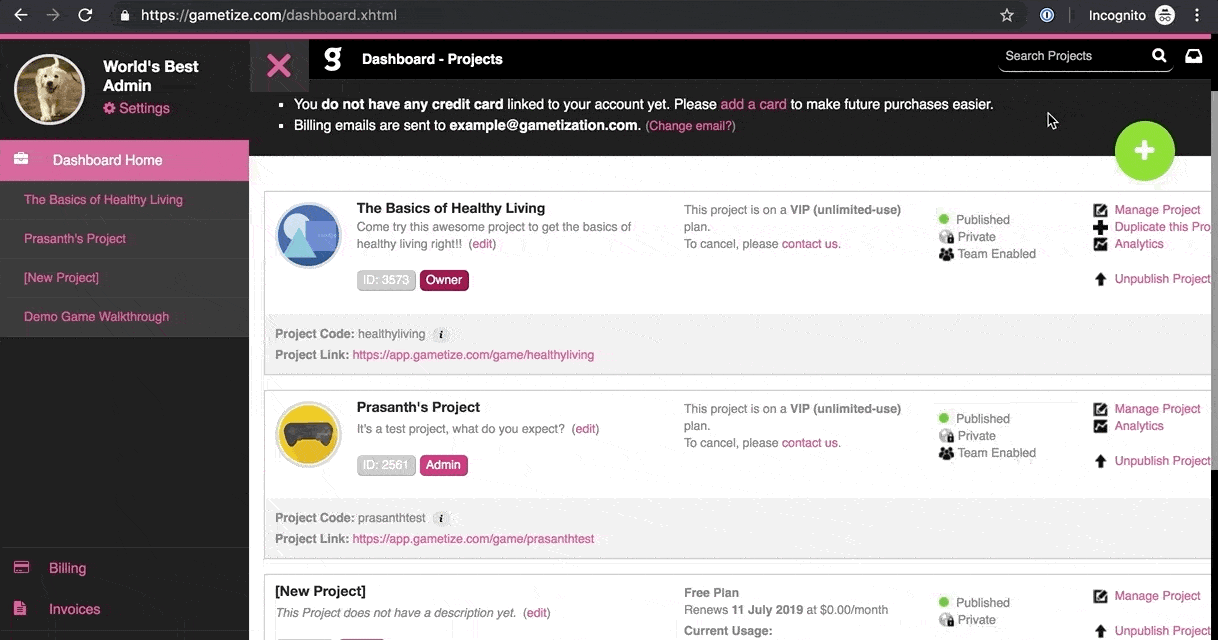 NOTE:
---