With the subscription to any Enterprise Plan, you will have access to the management services by our very own Gametize consultants.
Upon subscription, we will first onboard you with the Planning and Design Workshop where you will be exposed to gamification theories, case studies, and the strategic framework. After the workshop, with the help of the Gametize consultants, you will formulate your very own gamification strategy.
You may also procure service hours if you require further management services by the Gametize consultants:
Project Management: the end-to-end management of the Project, from communication and facilitation to content creation.
Consulting: on how to best use the Gametize platform to solve your problems.
Creatives: dedicated design lead in determining the Project's creative direction and/or creation of the visual assets
Customizations: technical services to customize the product further to suit your use case better
Putting into perspective, below is the Project Lifecycle once you have engagement our management services.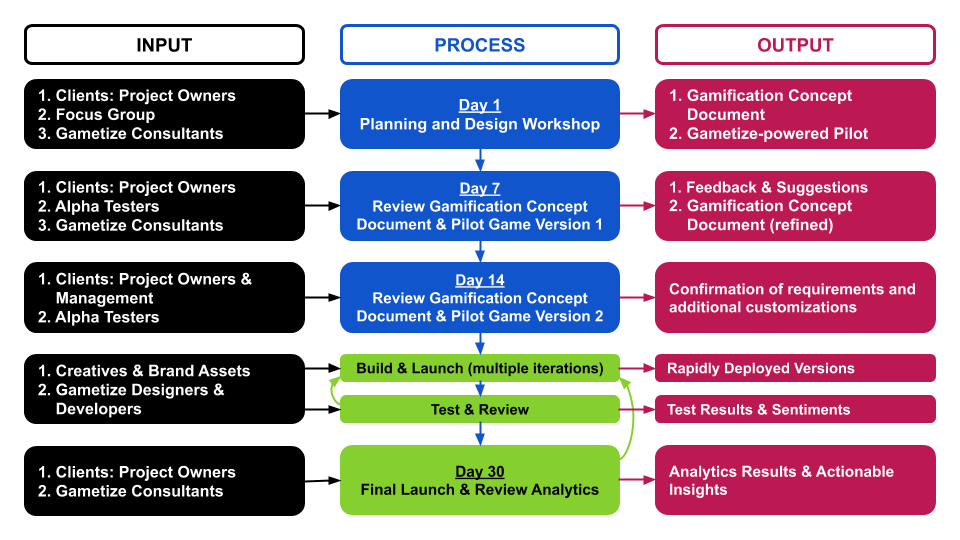 ---