NOTE: You may only apply a coupon code at the start of your subscription, i.e.:
To apply a coupon code:
First, create a new Project - you will have the option to start on a Free Trial or select one of the paid plans.
It is required to provide your billing information and credit card information before you are able to apply the coupon code. Therefore, you may be prompted to do so!

Depending on the plan selected, you may also be prompted to have it billed monthly or yearly to you.

Below your billing information, click on to expand the coupon code field.
Go on to insert a coupon code and click to apply. Below the field, you will be informed if you have applied the coupon code successfully.

After you had applied the coupon code successfully, you will see the following details:

The amount you will be charged after the discount
The coupon code details

Finally, click to complete. You can go on to build your Project!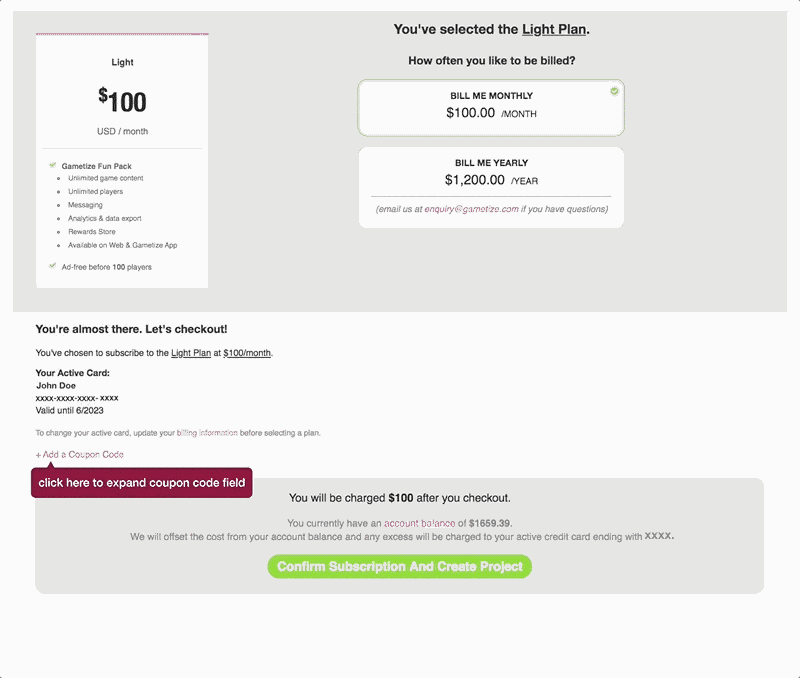 Looking for a coupon code? Click on this link!
---