To remove a Player from a Team:
Go to Admin Dashboard Home, search for the Project where you wish to invite the Player to Teams and select it.

Via the Navigation Sidebar, click on Project Tools, scroll to the section Player Management and select Managing Teams.
Locate the Team you wish to remove the Player from and click  under the "Actions" column. 
You will see the Current Team Players list. Locate the Player you wish to remove and click .

You will be redirected to confirm deletion.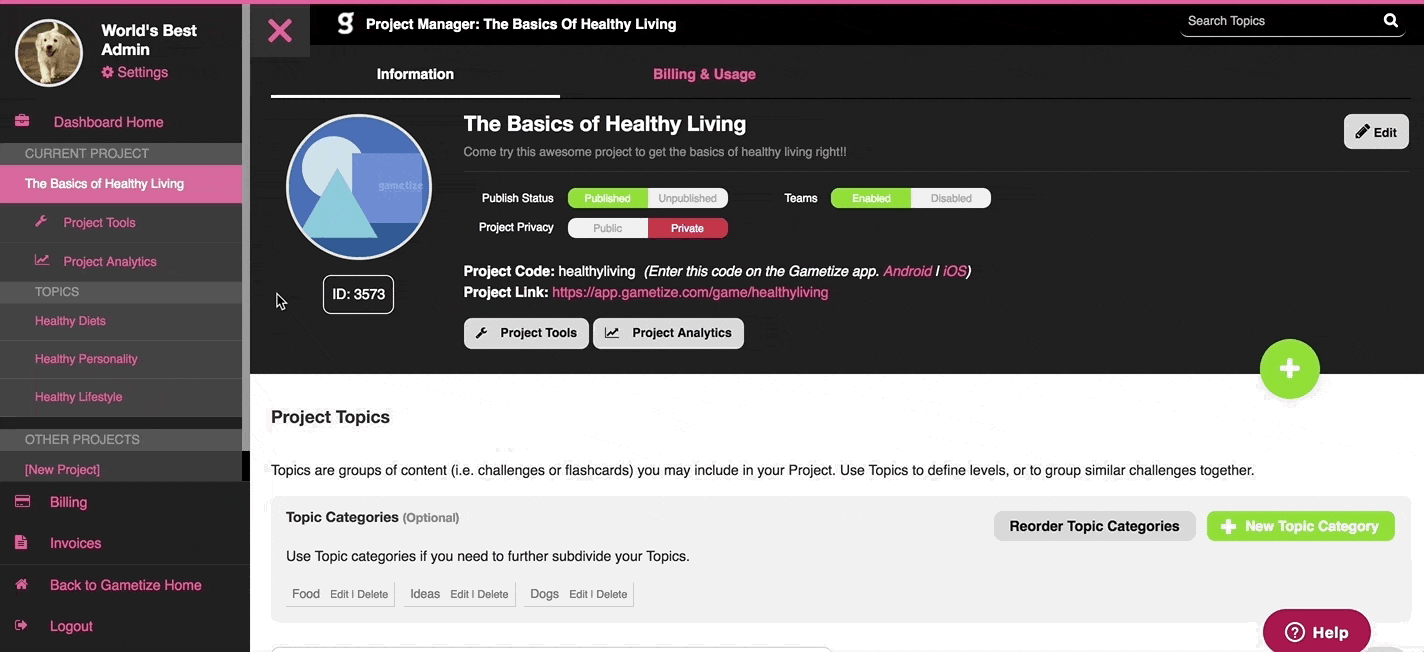 ---