You can give Players direct access to a Topic by distributing the Topic link.
To do so:
On the Project Manager Page, search for the Topic you wish to distribute.

At the bottom of the Topic card, look for the section Topic Link.
Right click on the link to copy link address, and you may go ahead to distribute that!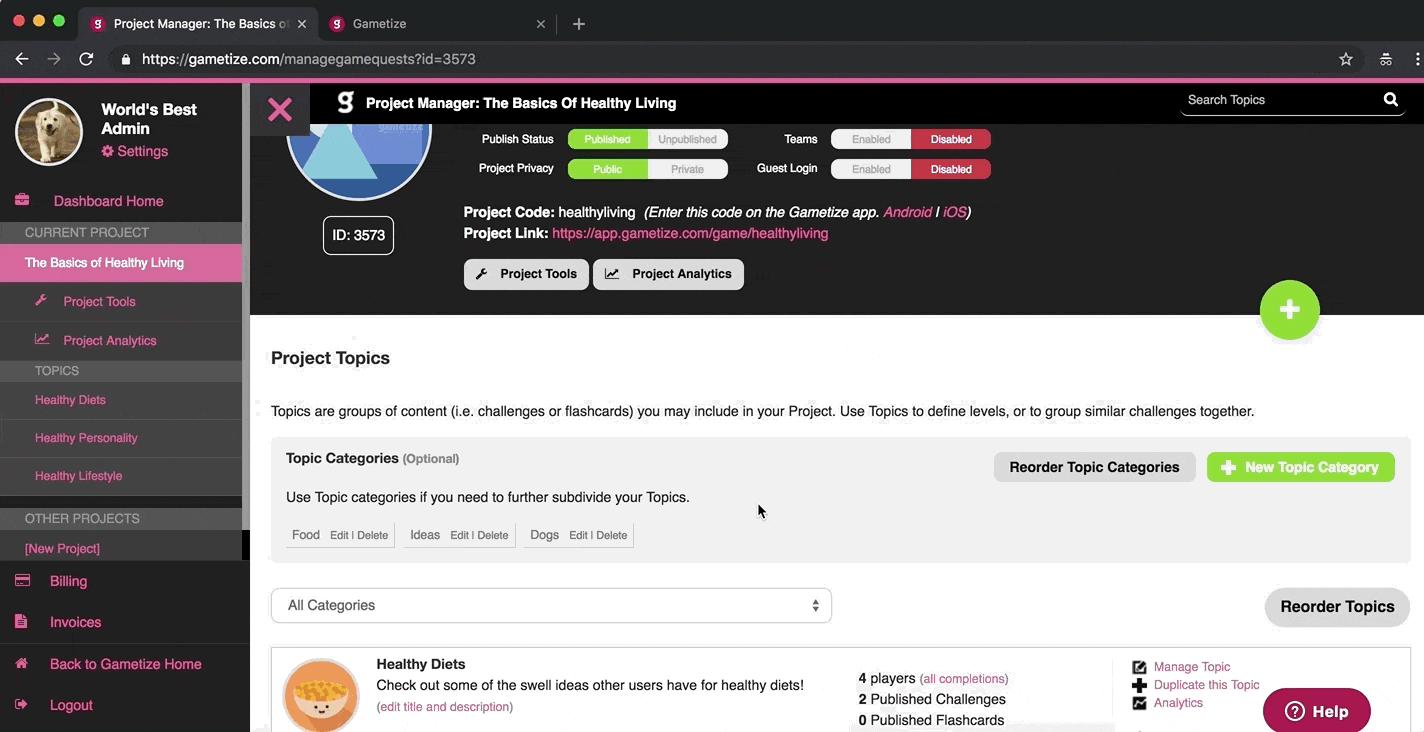 NOTE: Topic link only opens up the Topic on a web browser.
---