| | |
| --- | --- |
| User Role Availability | ✓ Project Owner ✓ Project Administrator |
This article covers the disclaimers that are displayed throughout the game creation process within the Progress bar.
During the game creation process, you will observe that there may be dependencies or pre-requisites for certain components. The disclaimers serve to illustrate these dependencies and pre-requisites. Be sure not to miss them out and go through the necessary steps to have a complete game creation experience!
Once you have fulfilled those dependencies and/or pre-requisites, the disclaimer will no longer show.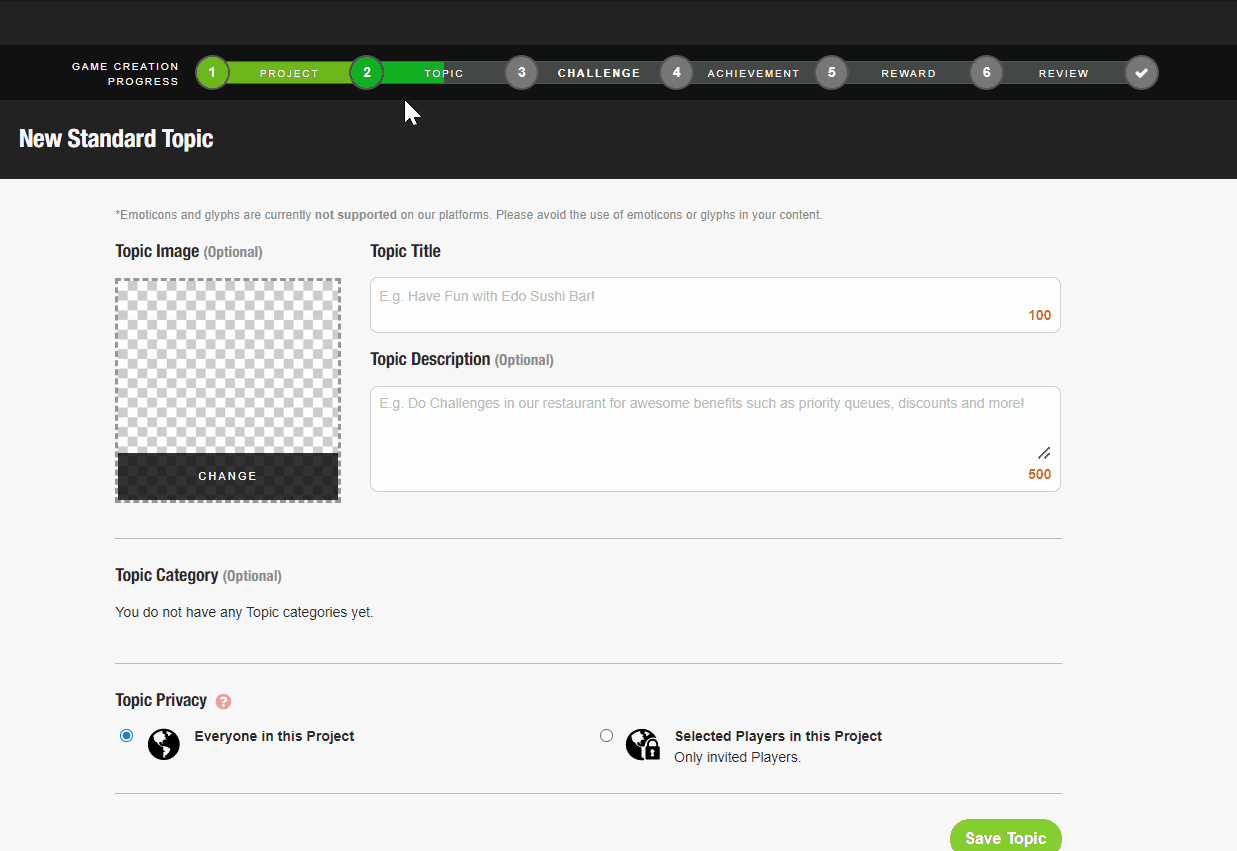 ---