There are no fees involved when you decide to join our Channel Partner program.
However, if you so decide, with a one-time fee, you will be able to get on board with our Channel Partner Advance Package which includes benefits such as:
White-label Mobile App powered by Gametize and React.js
Gametize Credits
Gametize VIP Projects
and many more.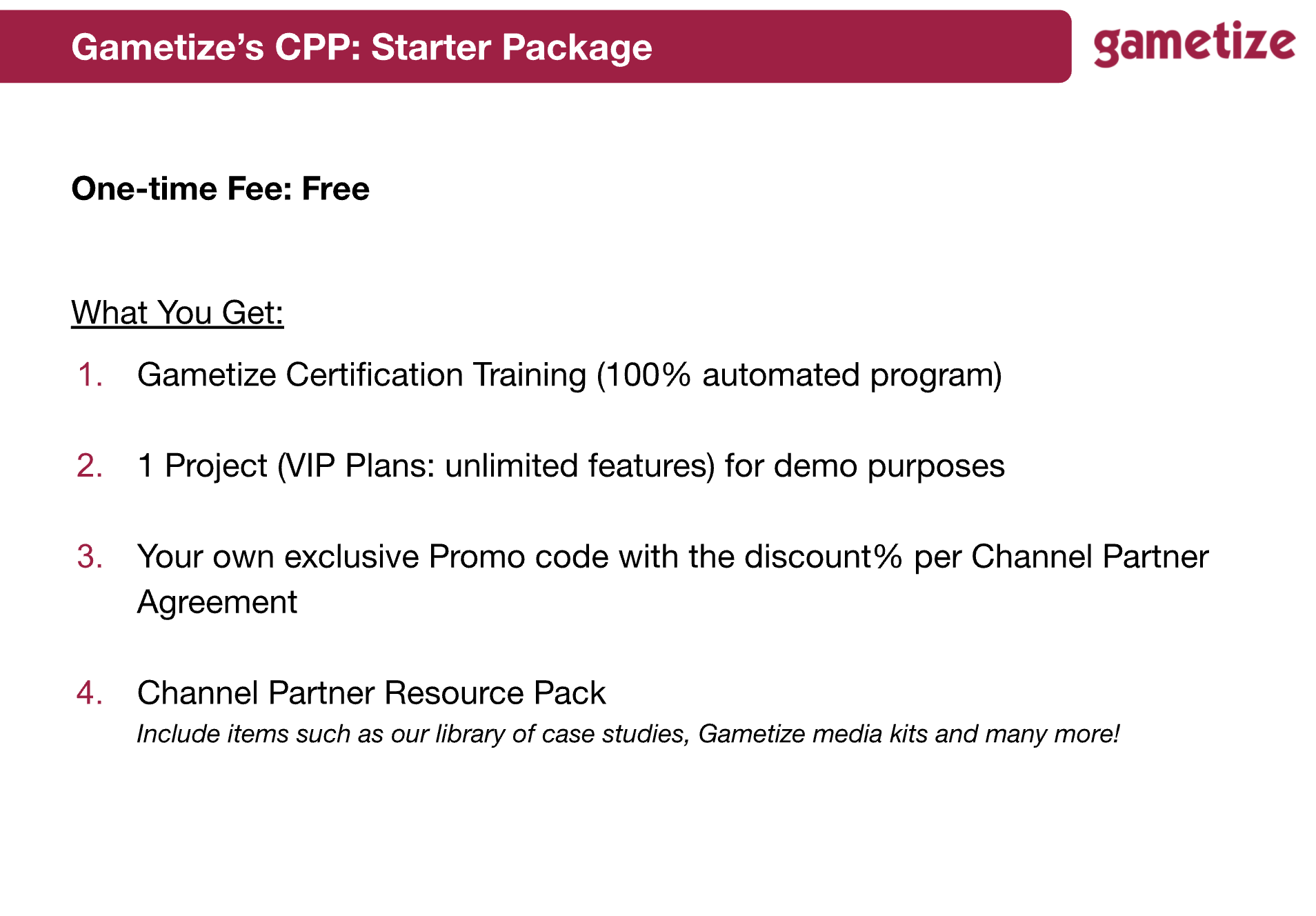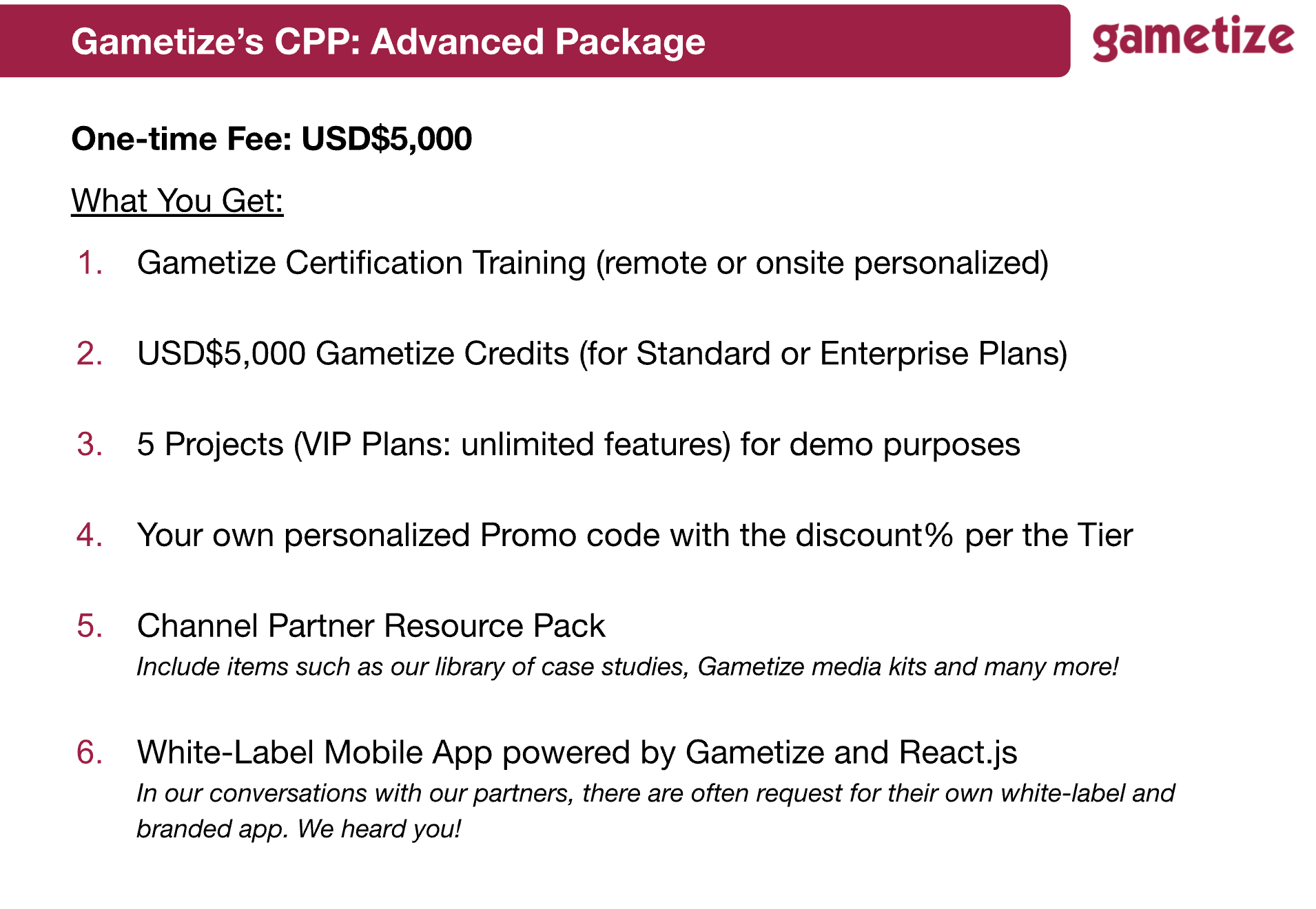 If you have more questions or would like to learn more, you may visit our Channel Partners page here: https://corp.gametize.com/channel-partner-program/.
You may also contact us directly at cp@gametize.com.