When Admin-only completions are enabled, only Administrators can complete the Challenge on behalf of a Player. This can be useful when Administrators would like to have control over the submissions coming in.
All Challenges allow Admin-only completions, except Poll, Prediction, Fixed Answer/Passcode, Quiz, Confirmation, and QR Code Challenge.
This article will cover the following:
Enabling Admin-only completions
To do so:
On the Project Manager Page, search for and select the Topic where the Challenge resides.

From the Topic Manager, search for the Challenge you wish to edit and click on it.

Scroll to the section "More Settings" and look for "Admin-only completions".
Simply check the option "Only admins may post completions on behalf of players" and click .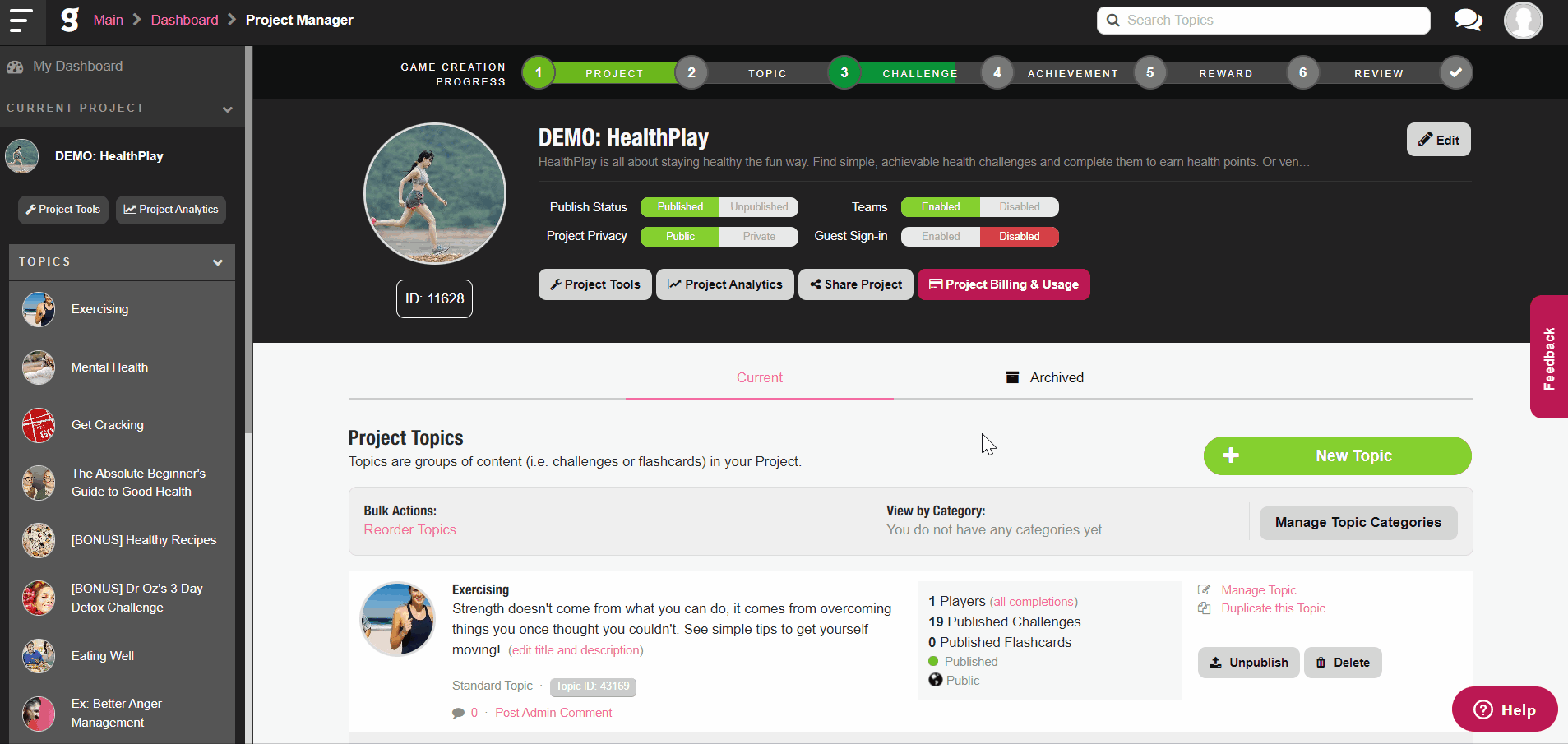 After the function is enabled, Players are unable to attempt the Challenge, but they are able to access and view it.
Completing Challenge on Behalf of Players
This step comes after you have enabled Admin-only completions. For detailed instructions, refer to Completing a Challenge for Players.
TIP:
You may complete a Challenge for Players without enabling Admin-only completions. But do
make sure it is completed with the Player's acknowledgement and consent.
---