Posting a comment to a Challenge / Flashcard allows you interact with the Players. Make use of this space to push out information to Players about the content!
To do so:
From the Topic Manager, search for the Challenge / Flashcard you wish to post a comment.

Look for "Post a Comment", and click on it.


You will arrive on the "Moderate Comments for Challenge (Flashcard)" page, where you can browse comments posted to the Challenge / Flashcard, as well as post a Comment.

You may also moderate Players comments here.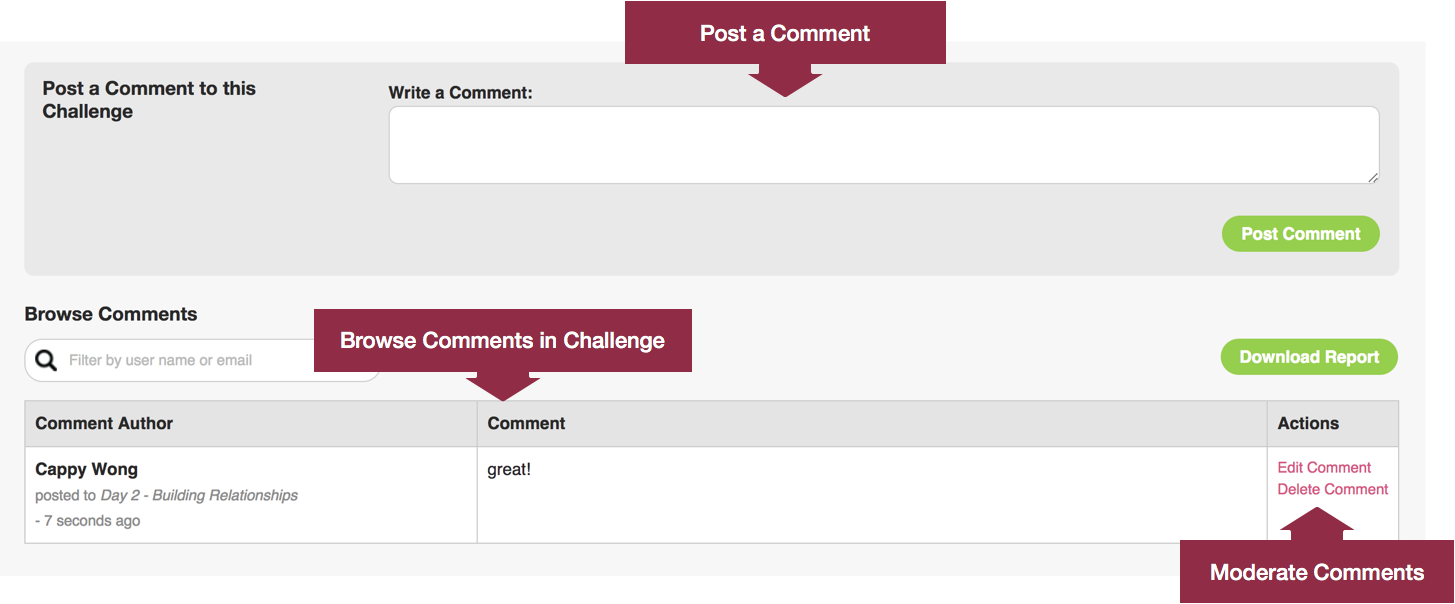 ---