| | |
| --- | --- |
| User Role Availability | ✓ Project Owner ✓ Project Administrator |
Moving a Flashcard or Challenge is unlike duplicating, it removes the content from the original Topic and puts it into another Topic. You may only move Flashcards and Challenges between Topics and within the same Project. To do so:
From the Topic Manager, search for the Flashcard or Challenge you wish to move.

To the right of the card, click on

"Move to another Topic"

.

Select a destination Topic from the drop-down and click .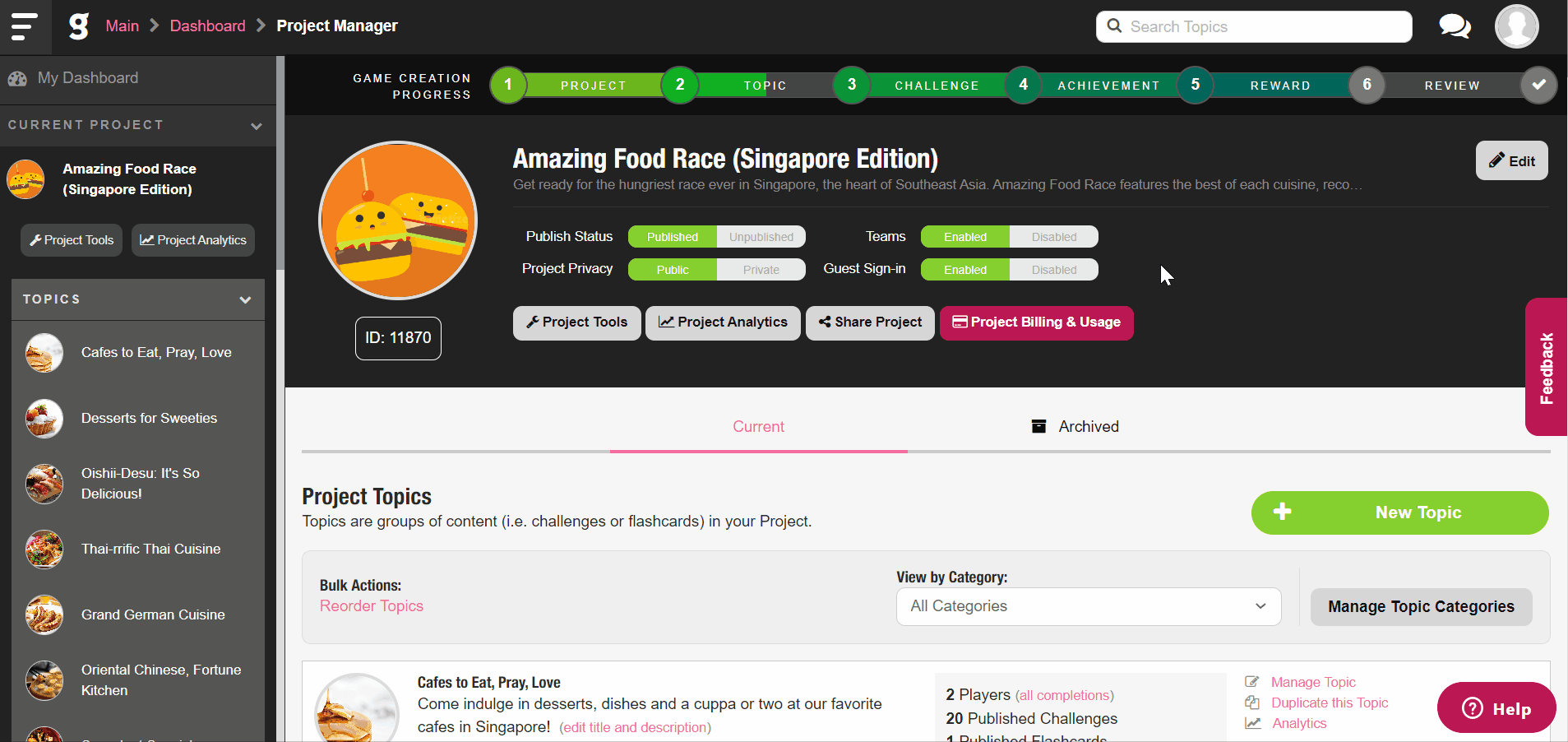 NOTE: Any Achievements and unlocking rules associated with the Flashcard / Challenge will be
removed when it is moved.
HOT TIPS!
Make use of the duplication function if you would like to create an identical copy of a Challenge/ Flashcard.
Make use of the moving function if you think the Challenge / Flashcard better suit another Topic.
---