Updating your account information
First, log in to the Admin Dashboard through a web browser. Look for MY ACCOUNT at the top navigation bar, and select Account Settings.
There are several actions you can perform here:
Edit your information - avatar image, display name, address, and more.

Edit Contact Email and Notification settings - by default, both options are selected

Change your account password
 NOTE:
  By default, the address entered within Account Settings is the billing address. 
As a Player, you can update your account information via web or the Gametize Mobile App.
First, log in to a Project of your choice using your Player account. Look for SETTINGS at the bottom navigation bar.
There are several actions you can perform here:
Edit your information - avatar image, display name, and more

Edit Contact Email and Notification settings - by default, the available option is selected

Change your account password
Launch the app, and log in with your credentials

At the homescreen, tap the avatar image or your display name, and then tap on the gear icon

You can now proceed to edit your account information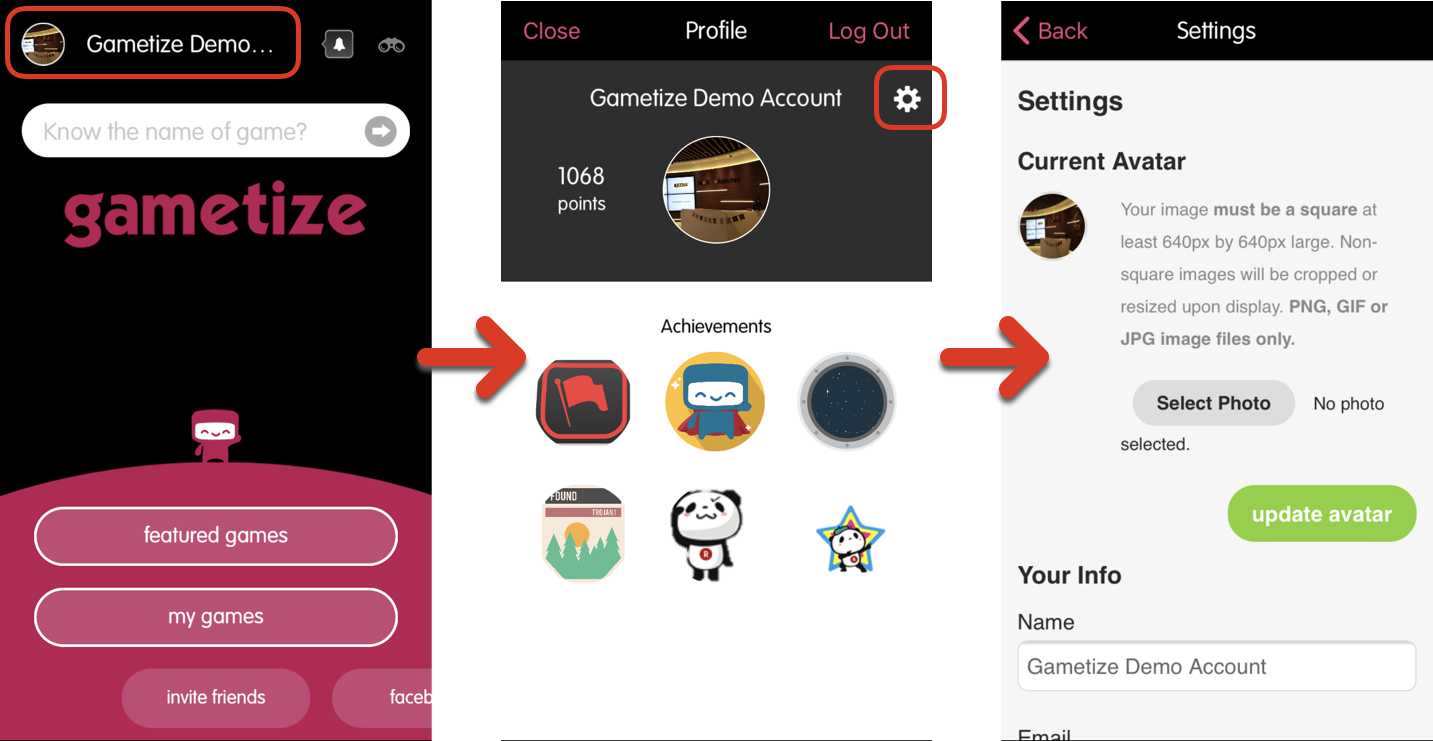 Launch the app, and log in with your credentials

At the homescreen, tap the avatar image or your display name, then tap on the menu icon and select Profile settings

You can now proceed to edit your account information