| | |
| --- | --- |
| Plan Availability | ✓ Light ✓ Regular ✓ Premium ✓ Premium Plus |
| | |
| --- | --- |
| User Role Availability | ✓ Project Owner ✓ Project Administrator |
Downloading the Project Content Report provides you with an overview of the content you have created within a Project, including Topics, Content (Challenges and Flashcards), Achievements, Rewards, Awardable Actions, and their associated data.
To do so:
From the Admin Dashboard, select the Project you wish to download the reports. 
Select Project Tools and select "Content Report Download" under General Tools.
You will see the options to 1) download the report directly, or 2) send the report via email.
To download the report directly:

Go to the section "Download Report" and click to download the report directly.To

Send the report via email:

Go to the section "Send Report via Email" and pick a time period
Insert an email address which you would like to send the report.
Click  to generate and send the report.

Open the downloaded file to find the content summarized in separate worksheets along with their associated data.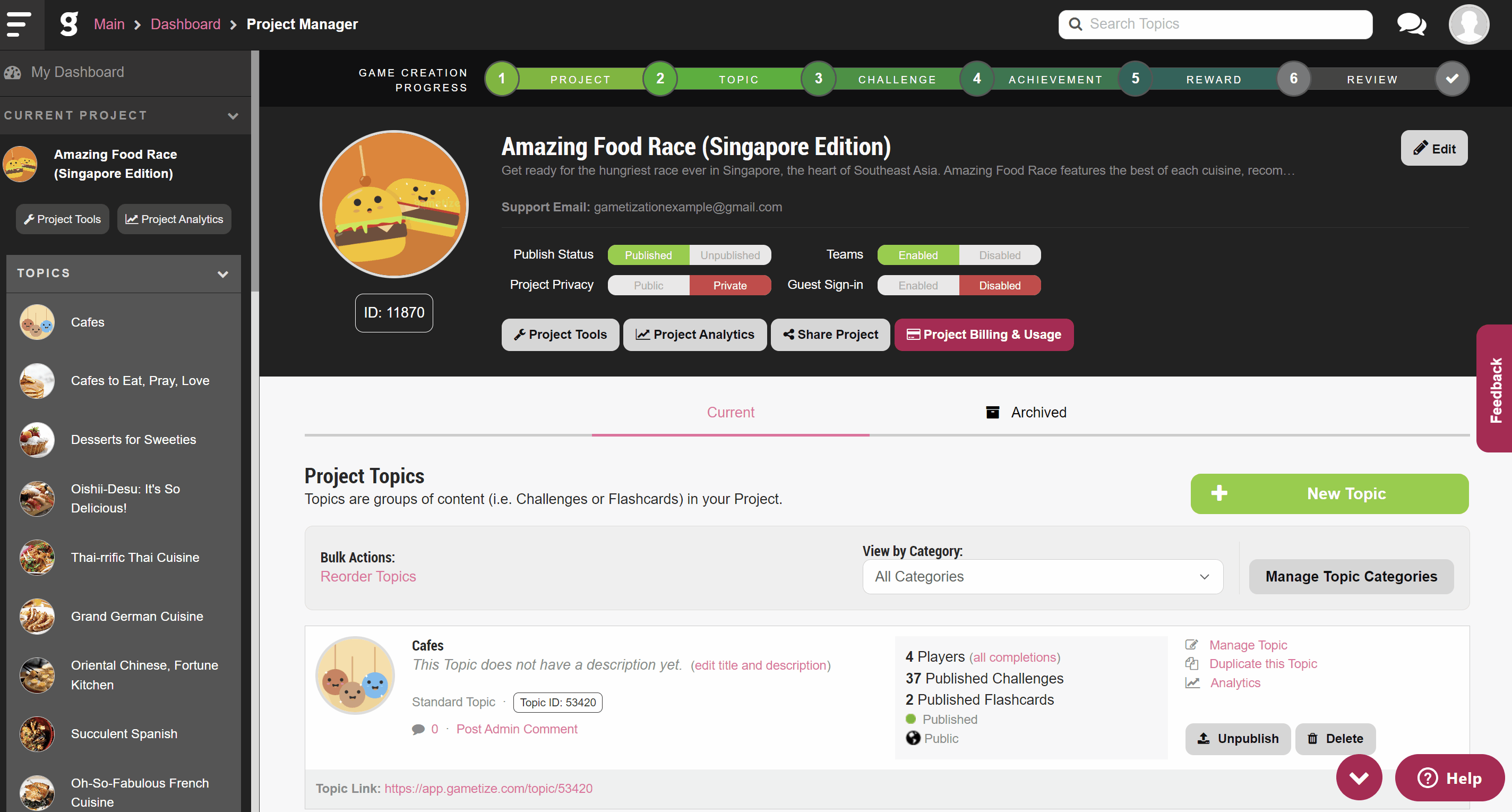 ---