Hangman is a word game Challenge, where Players will have to select letters to form the correct word. This will be the perfect minigame if you are looking to provide your players with a fun and engaging experience!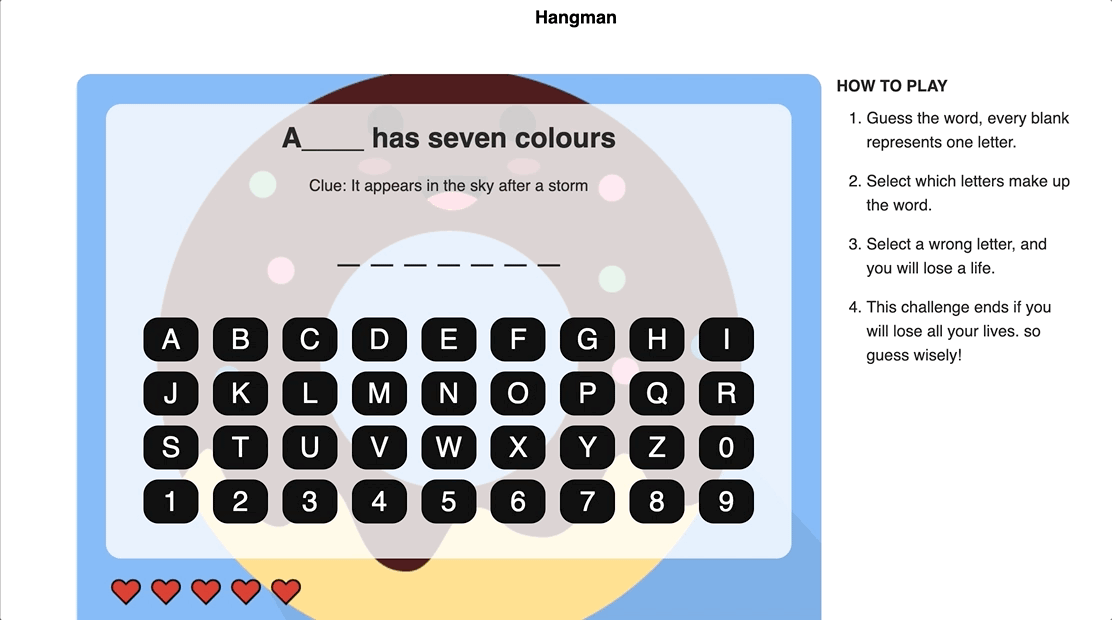 To create a Hangman Challenge:
On the Project Manager Page, search for and select the Topic you wish to create the Hangman Challenge.

On the Topic Manager page, locate and click on .
Click on Minigame in the pop-up panel.
You will be directed to select from a range of Minigames Types. Select HANGMAN.
Go on to insert the Challenge information - Image and title.

Go on to set the Hangman settings:

Clue: Provide clues for the Players to guess the word.
Answer: Insert the word that the Players have to form to earn points. You may include alphabets, numbers, and spaces in the answer.
No. of lives: Set the number of lives the Players will have to guess the word.

You will also see several other options:


After you are done setting up the Challenge to your liking, click

.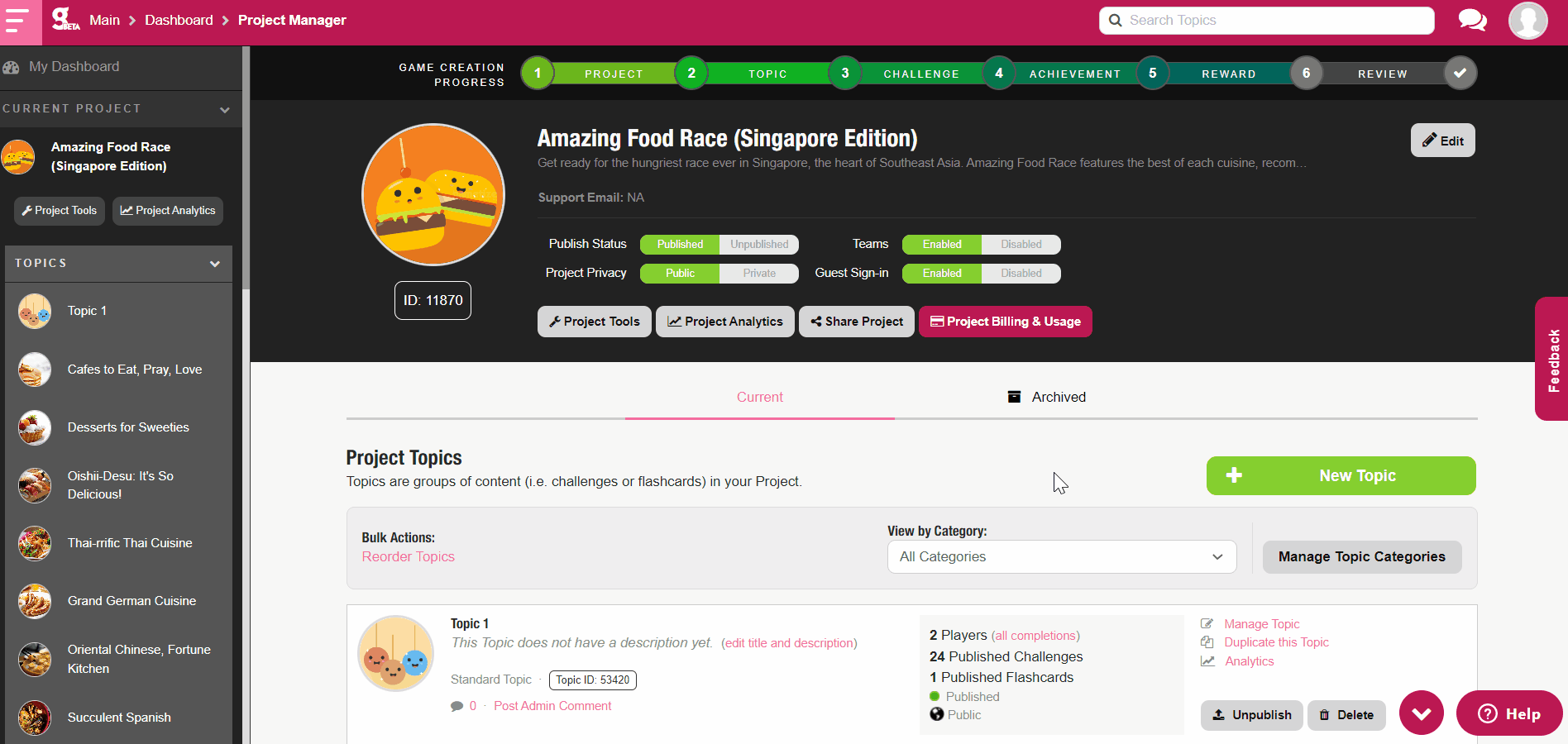 Some special things about Hangman Challenge:
Hangman Challenge does not have a description.

The Challenge image will be rendered as the background of the Minigame.

A life will be deducted when the Player selects an incorrect word. The game will end when there are no more lives remaining.
Experience the Hangman Challenge as a Player here: https://app.gametize.com/challenge/424757
---