You can place an image alongside your Challenge options, but this only applies to Challenges with options. i.e. Quiz Challenge, Poll Challenge, Prediction Challenge. 
To add images to your options, create the challenge first. 
See: How do I create a Quiz Challenge?
        How do I create a Prediction Challenge?
        How do I create a Poll Challenge?
---
After creating your challenge, please return to the Topic Manager page and click on the 'edit' button on your challenge.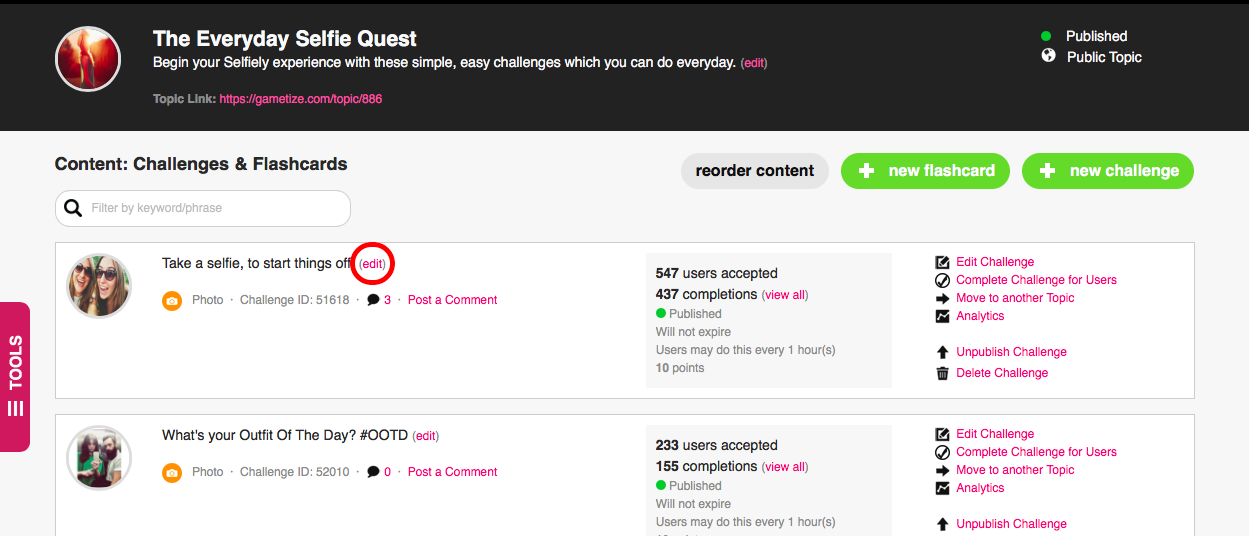 ---
Scroll down to your options. Click on the grey box beside the option you want to add an image to.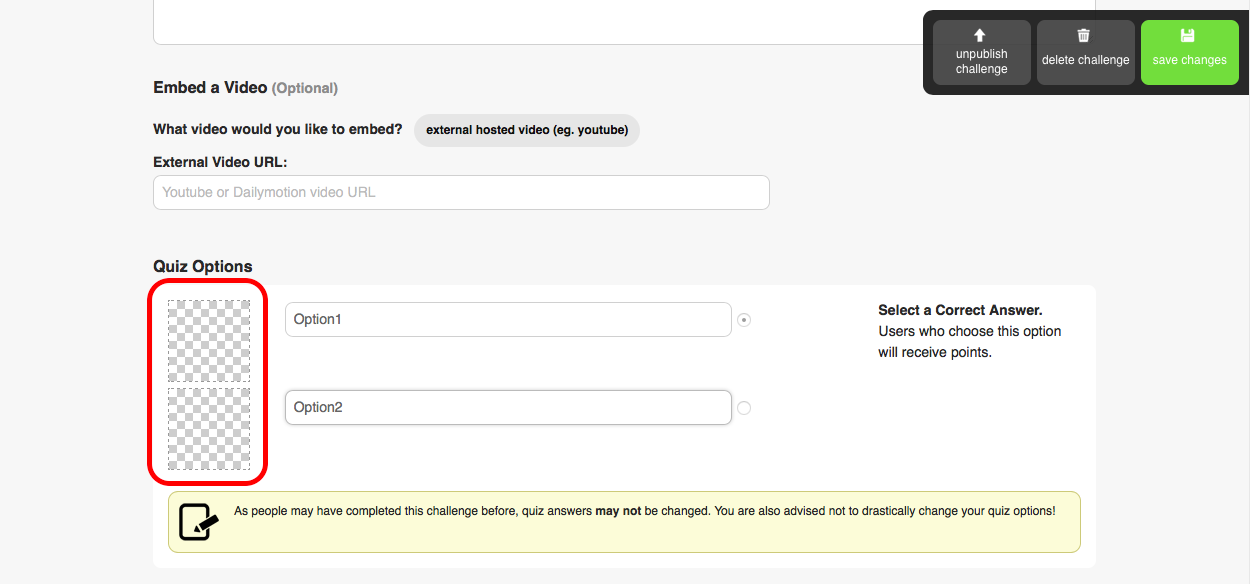 ---
Click on the "upload a new image" button and select the image from your computer drive. 

Click on 'save image'. Your option now has an image attached to it.