A post-submission message is meant to motivate, encourage, and/or educate your players. This message pops up after they have completed a challenge.
An example of a post-submission message is "Great job making it this far; move on to the next challenge!". For quiz challenges, it's also common to include answer explanations in the post-submission message. For example, "The reason the answer is A and not B is because...". 
To add a post-submission message to your challenge, on the Topic Manager page, select a Challenge to add it to and click it.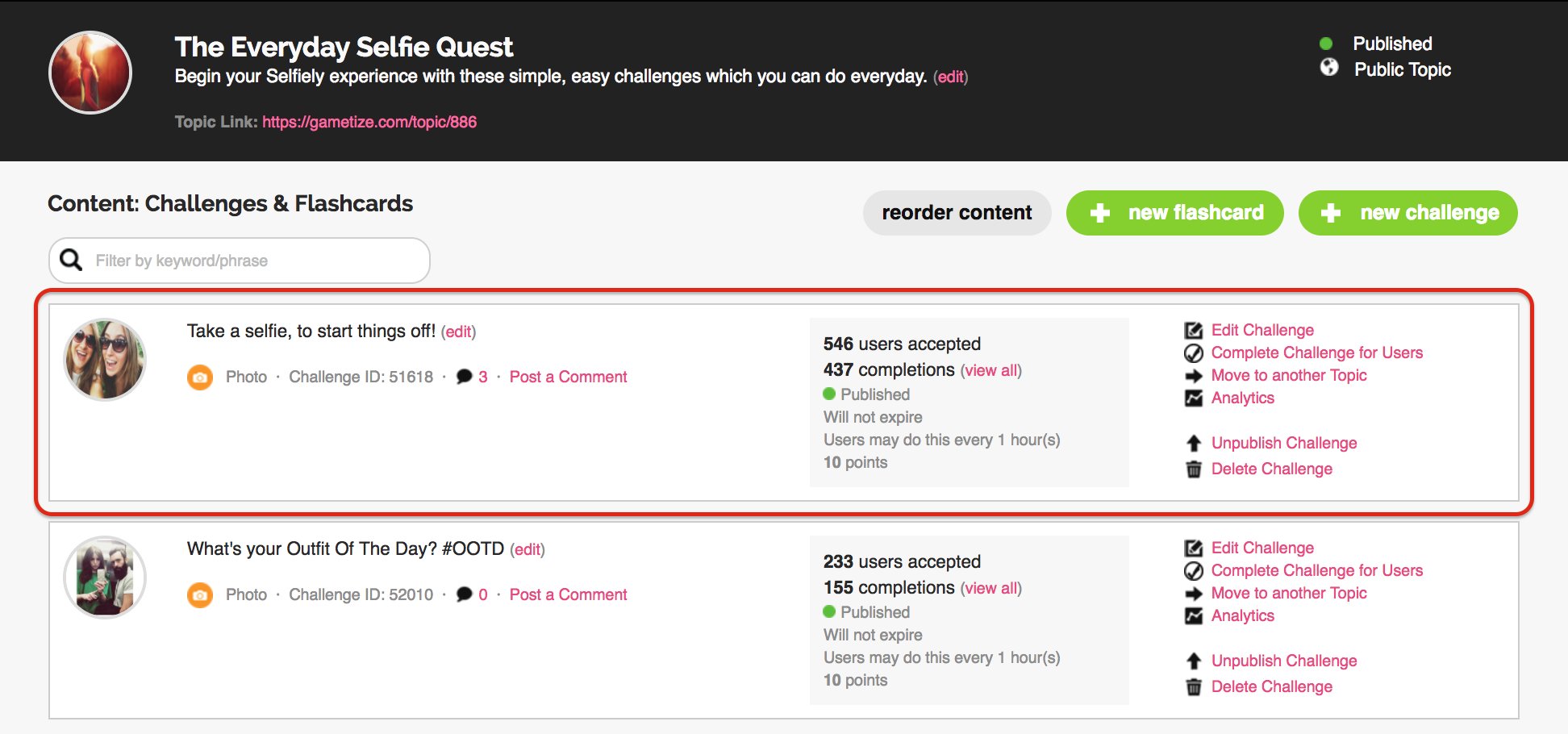 ---
Scroll down. Under the "Other Options" tab, you can type in a post-submission message.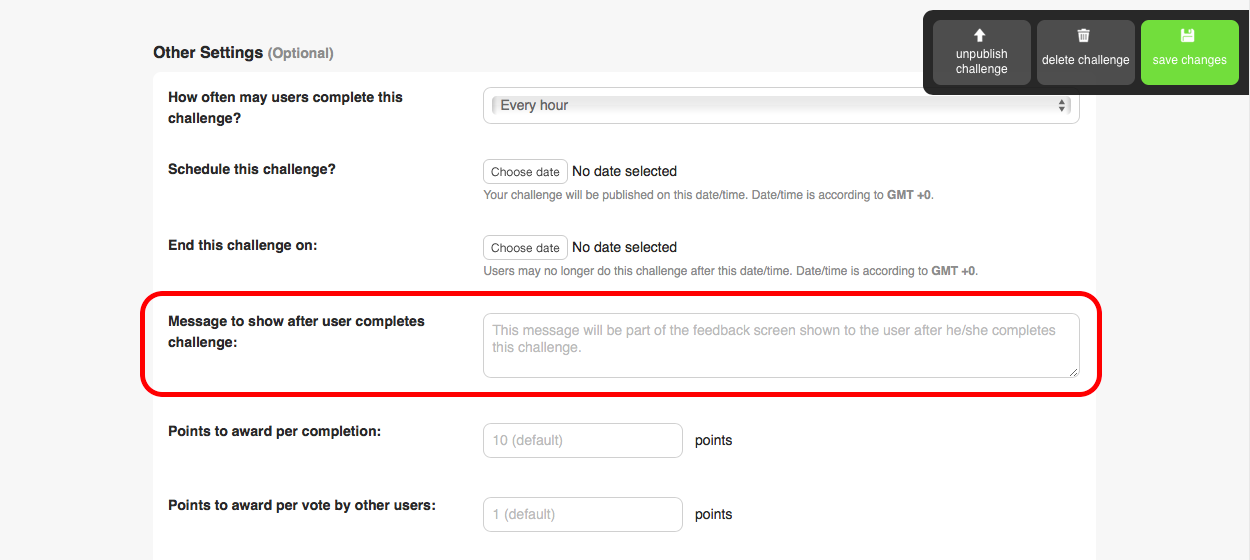 ---
Do note that, for quiz challenges, regardless of whether or not the player chose the correct option, they will see this message. Hence, try to avoid phrases like, "That's right, the answer is...", as there is a chance that the player may have answered the question incorrectly.