If you have location-based/location-related Challenges, you can add an address to the Challenge.
When creating/editing your Challenge, scroll to the bottom of the page, and type the address into the text field under the "Add a Location" tab.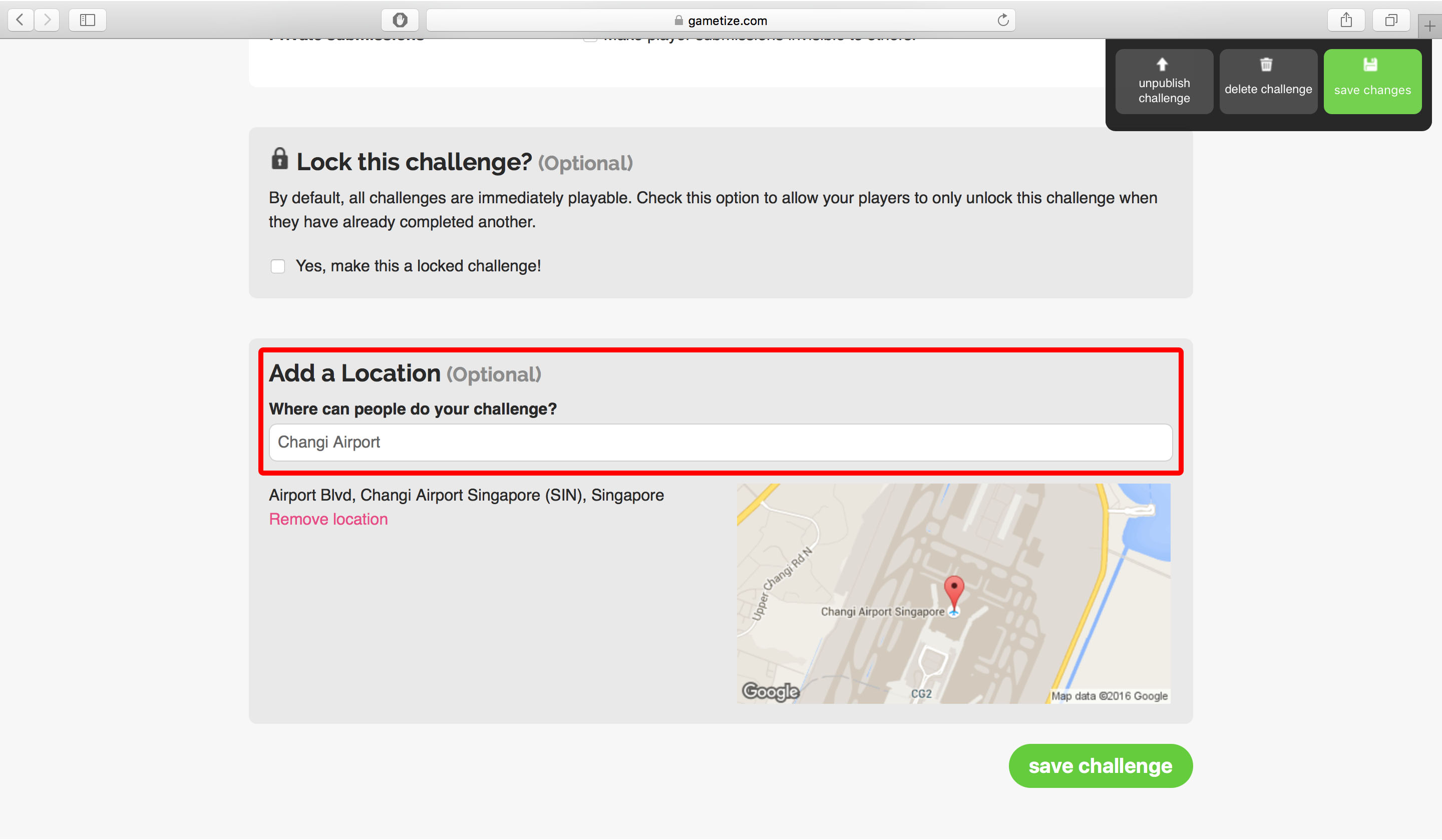 When attempting the Challenges on their phones, clicking on the map will open up the player's phone's map app and direct them to the location.