In case there is sensitive information being submitted to complete a Challenge (e.g. contact information), you can enable submission privacy so that only you, the admin, is able to view the submissions. 
To enable submission privacy, on the Topic Manager page, select a Challenge and click on it.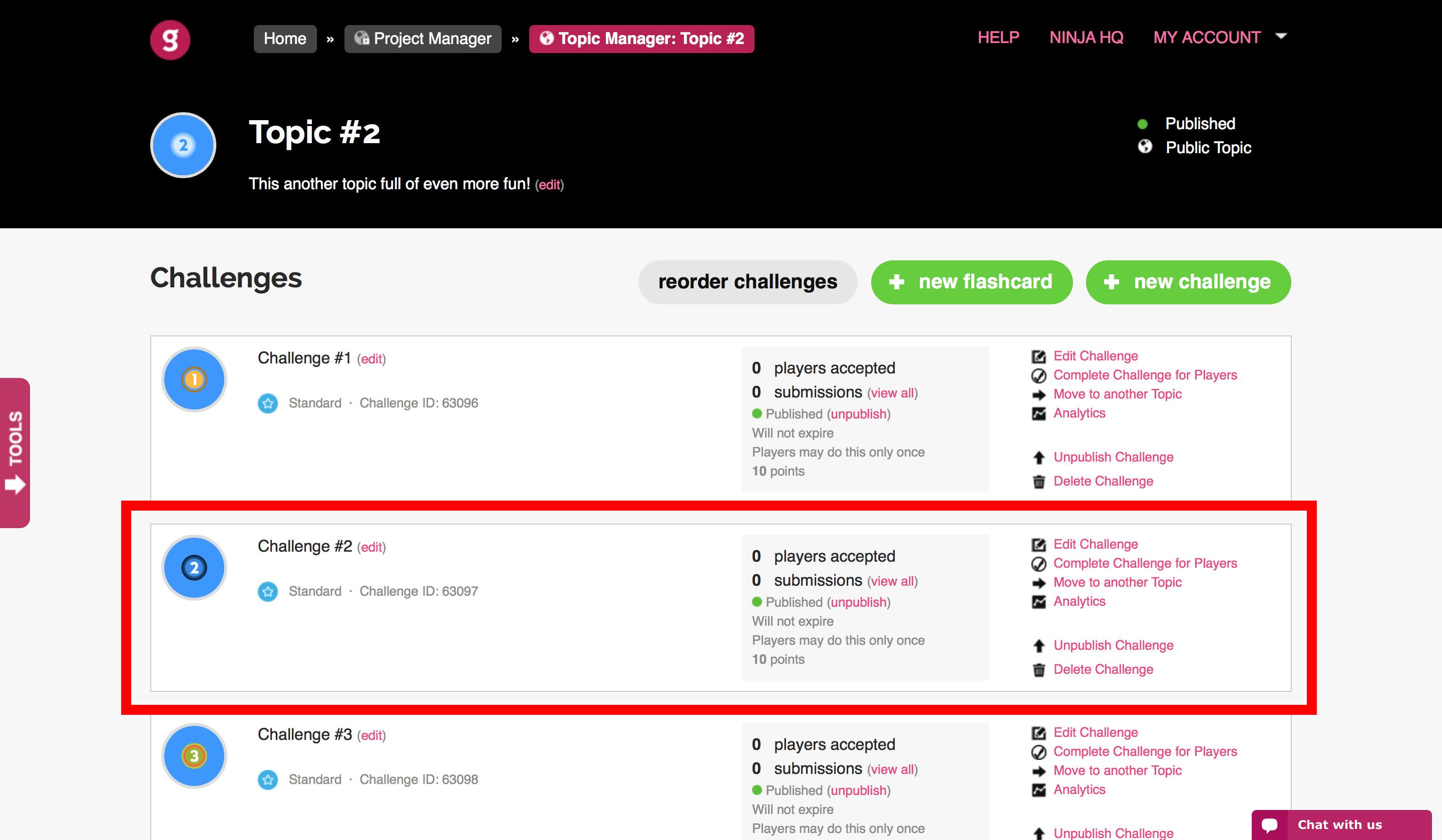 Scroll down. Under the "Other Options" tab, you can check the box that enables submission privacy.