Enabling private completions essentially hides a Player's completion from the Activity Feed. This function is especially useful when there are cases where information submitted through the Challenge is sensitive or confidential.
Challenges that allow private completions are:
For Standard, Photo, Custom Form, and Video Challenges, the contents of Player completions will be hidden. For Quiz Challenges, Player's completion result will be hidden.
To do so:
On the Project Manager Page, search for and select the Topic where the Flashcard / Challenge resides.

From the Topic Manager, search for the Challenge / Flashcard you wish to edit and click on it.

Scroll to and expand the section "More Settings" and look for "Private completions".
Simply check the option "Make the contents of player completions invisible to others" and click .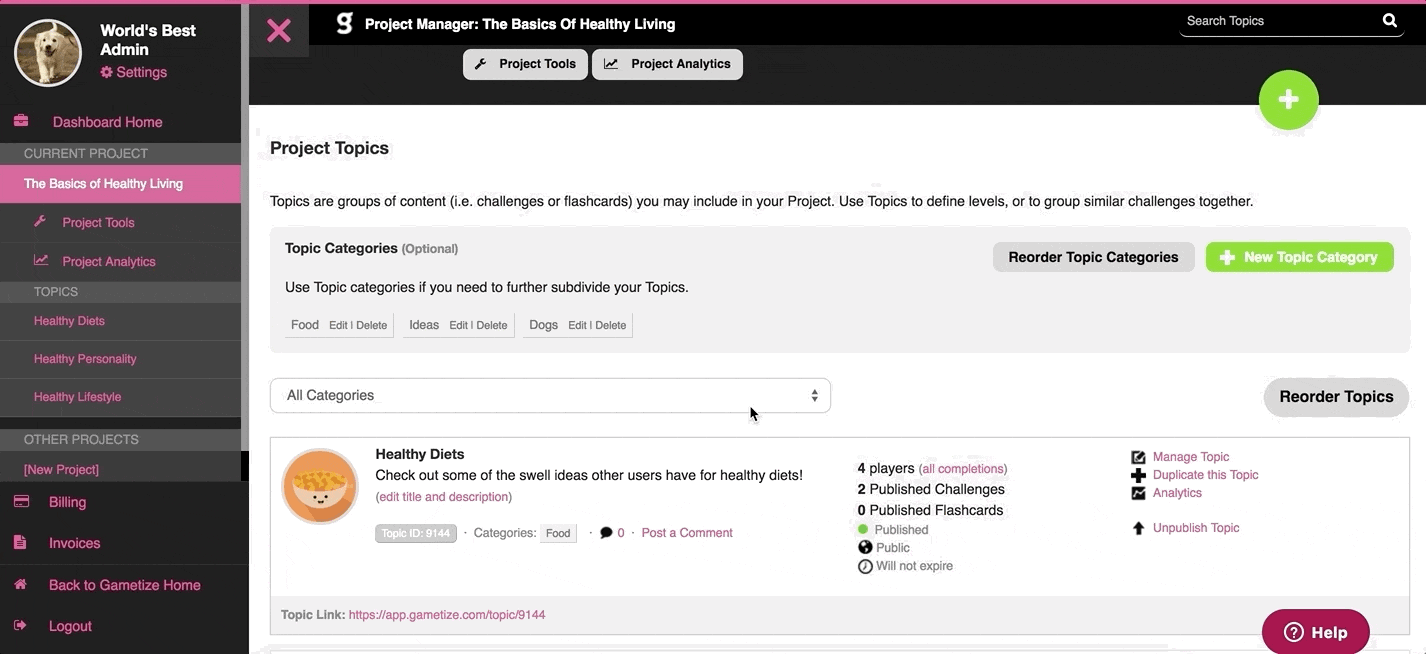 NOTE:
Once enabled, only the Admin and the Player who had submitted the Challenge can view the
completion in Activity.
---