A Challenge allows Players to interact and earn points, while a Flashcard only allows Players to
      view.
To get started:
On the Project Manager Page, search for and select the Topic you wish to create the Flashcard or Challenge in.

On the Topic Manager page, locate and click on either  or  depending on the type of content you wish to create.

Clicking on  will direct you to create the Flashcard. 
Clicking on  will direct you to select a Challenge Type before creating the Challenge. 
Now, fill in the necessary details that describe the Flashcard / Challenge:
Upload a Flashcard / Challenge Icon which illustrates the content.
Insert a Flashcard / Challenge Title which describes the content. 
Write a Flashcard / Challenge Description to tell Players about the content in greater detail.
Configure the Advanced Settings to customize the content. Learn more here.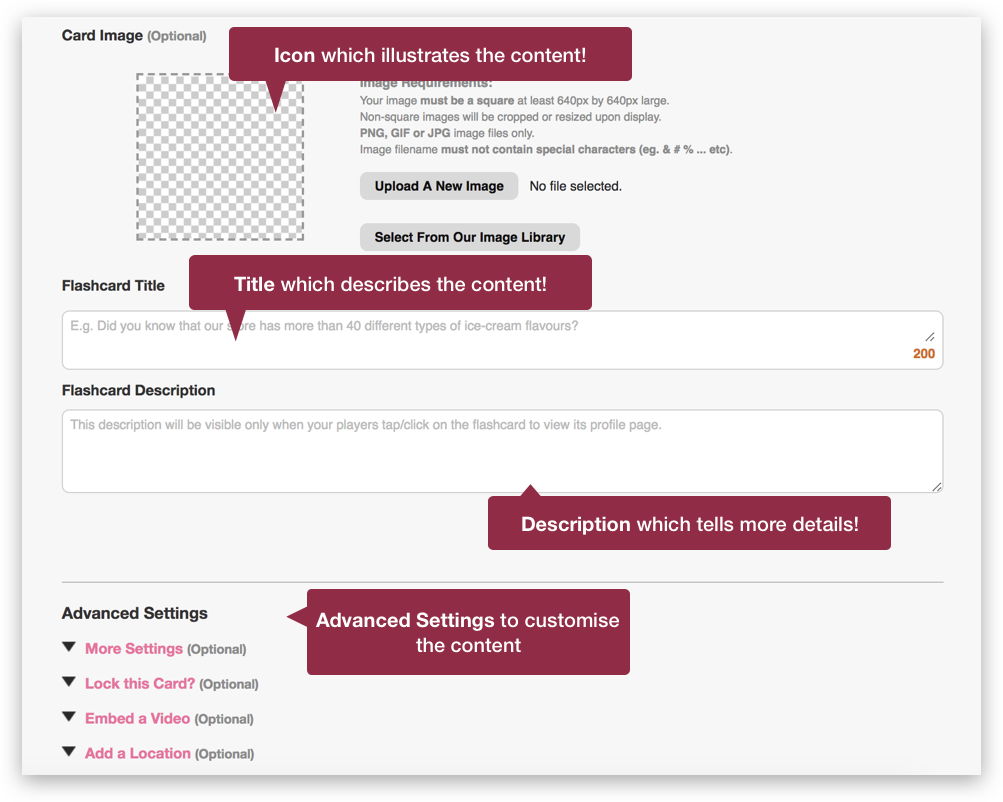 NOTE:
  A Flashcard / Challenge is automatically published when created. 
 You are able to send notifications to your Players when you create a new Flashcard or
        Challenge. 
---