First, select a Project, then a Topic in which you'd like to create Flashcard or Challenge. 
Once you've entered the Topic Manager, Click on "+ New Flashcard" to create a new Flashcard, or "+ New Challenge" to create a new Challenge.
Fill in what you would like your players to know, and save!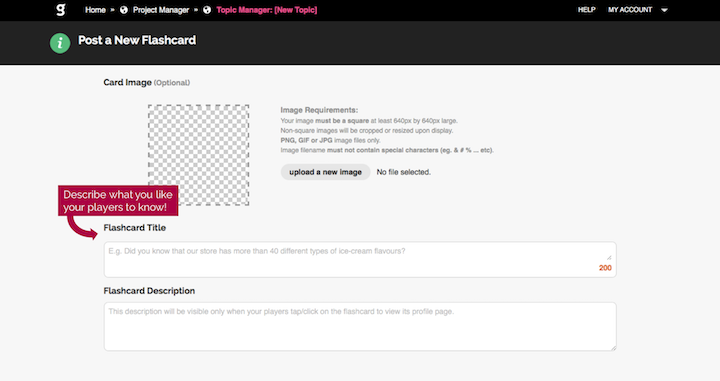 We have a wide variety of challenges, choose the one that serves you the best! For more articles on how to create the different Challenges, check them out here!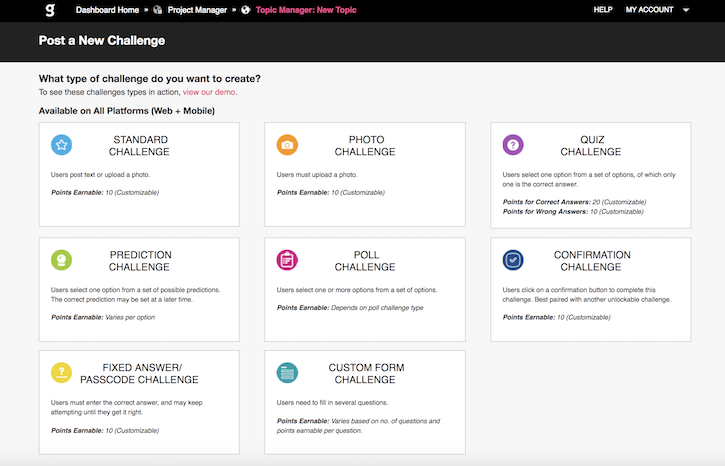 After filling in all the necessary details, be sure to hit save! Note that the Flashcard or Challenge is automatically published when created.
---